Looking for some inspirational cards with a difference or a unique gift for that special person or occasion? – Christmas is coming, check out our SPECIAL GIFT OFFER. Introducing...

33 cards to inspire and enlighten your Life
by Louise Crosby
Created with love in Bondi Beach and designed in Australia
Printed on recycled paper using soy based inks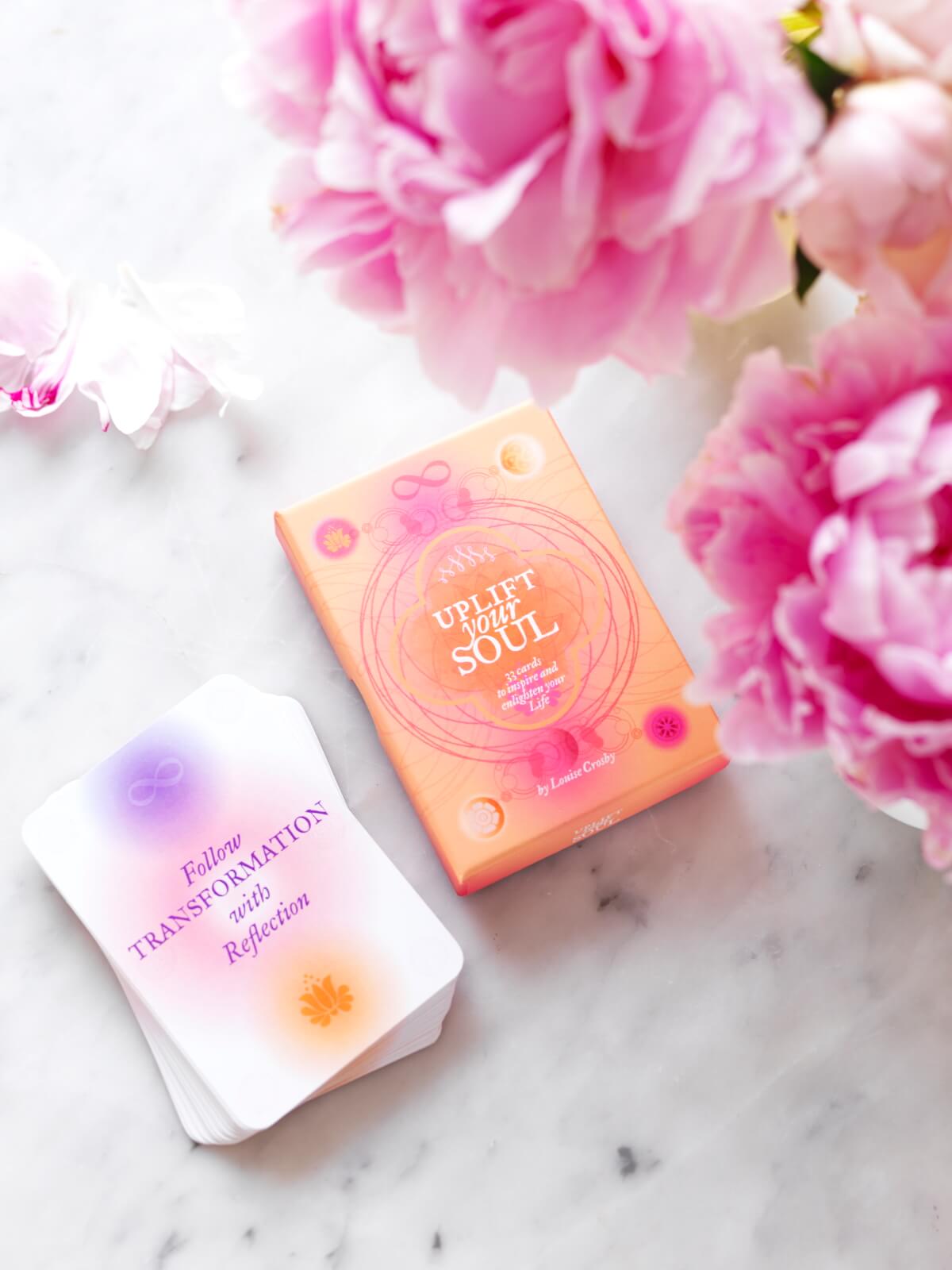 Inspired by a love and appreciation of quotes and at the same time recognizing that it is beneficial and meaningful activities that create an opportunity to uplift and enrich our lives and the planet, I was moved to create this unique and beautiful box of cards.
With the above in mind, I created each card to connect you with an insightful message or beneficial activity to enhance your happiness, peace, abundance and well-being.
It was also important to me to align this beautiful product with my values including my love and passion for our precious environment and wildlife.
Your purchase of the Uplift Your Soul cards will ensure a donation is made to The Rainforest Trust, a world leader in the protection of tropical ecosystems.
Would you like to have these beautiful and unique cards as a gift for yourself or that special person?