"Who or what has made the most Significant Positive Differences in Your Life?
I was contemplating this before a coaching session on Monday and for no specific reason, I honed in on the six most significant influences that have positively impacted upon me and my life. As I was thinking about the people, places, events, experiences and learnings that have played a significant role in shaping and influencing my life, the answers to this simple yet powerful question appeared as luminescence in my consciousness.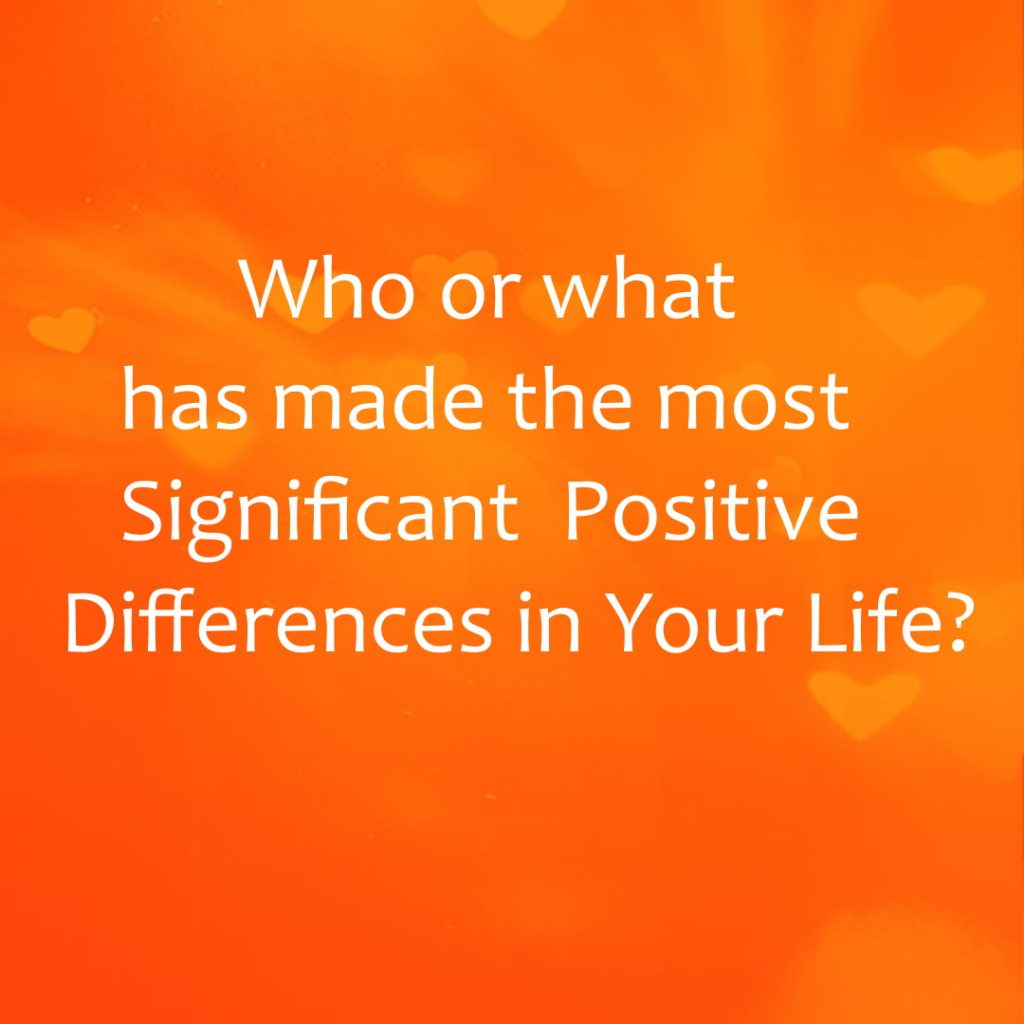 I then experienced an overwhelming sense of gratitude – my heart was full and warm, I could feel my face light up and I became aware of a surge and shift in my energy.
It was quite a profound experience at the time as I was reminded how this simple, yet powerful question or practice if you like, cultivates and supercharges Resourcefulness –  Shifts your focus, uplifts your mindset, elevates your mood, enhances a resourceful state of being and inspires positive action and gratitude.
I brought the idea and my insights to Read more…