What is an Intention?
Intention – a determination to act in a certain way: Resolve
A thing intended; an aim or plan. What one intends to do or bring about.
A concept considered as the product of attention directed to an object of knowledge – Merriam Webster dictionary
An intention is a guiding principle for the goals that you set and when you set and align your intentions with your values, you enhance your ability to manifest your goals. Intention involves, contemplation and planning. An intention is an expression of how you want to live your life and express yourself in the world. When I think about intentions, I am always mindful about setting an intention (s) that it will be "In HARMONY for the Highest Good for the World as seen on one of the Uplift Your Soul cards.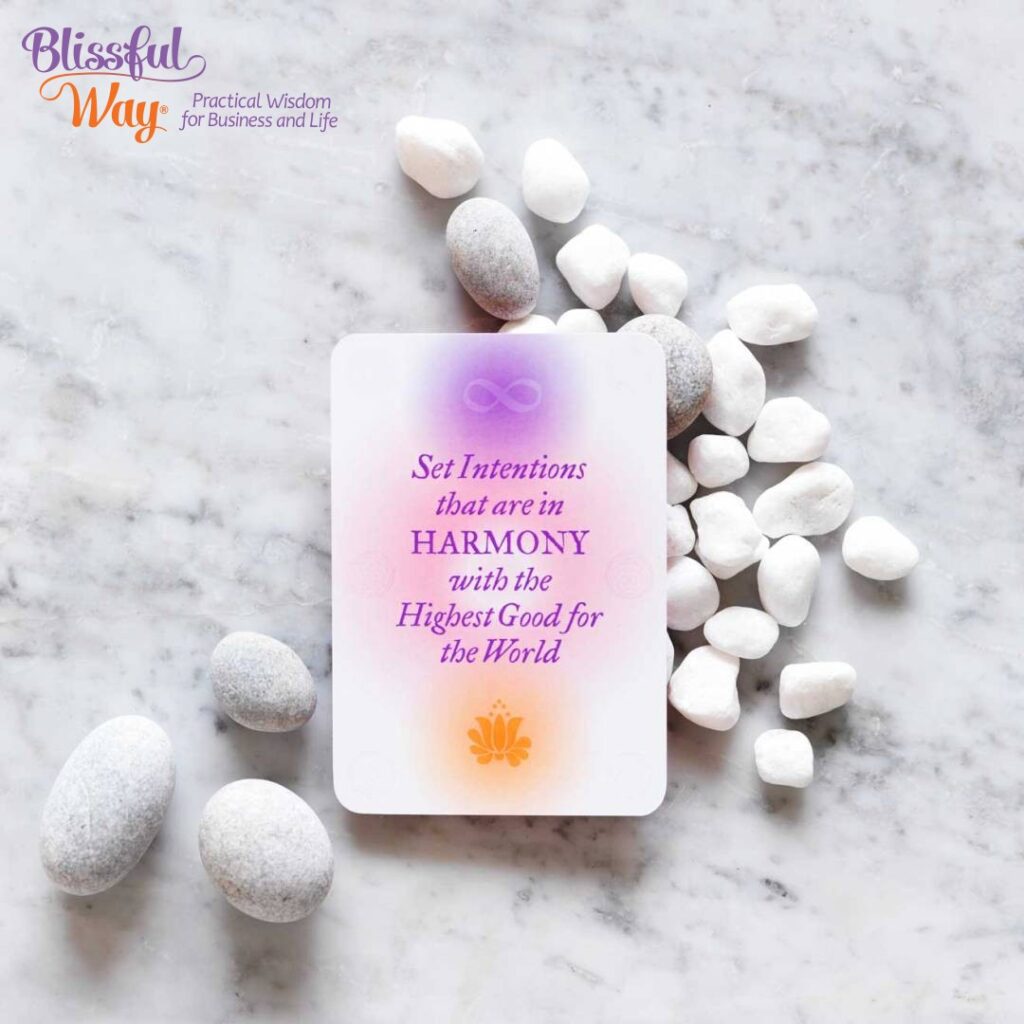 Intention + Action = Reality
Although a clear and powerful intention will influence your Read more…