Decisions, decisions – it can be challenging at times, right?
On a daily basis, information bombards us and requires us to make decisions, some small or straight forward and other decisions bigger or more complex. We are required to make decisions about everything from our health, career, relationships, finances and dietary options down to the clothes we wear.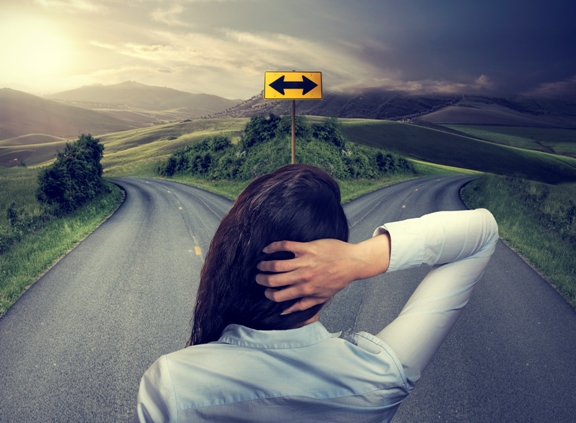 Information overload can lead to "Decision Fatigue" – the state of being mentally worn out by having to make too many menial choices. For the most part, whether consciously aware of it or not, many of us are endeavouring to reduce the input and effort required to make decisions.
Have you ever experienced a state of indecision that comes from that uncomfortable feeling of "damned if I do and damned if I don't?" At that time and in a state of indecision the fence becomes a familiar place to be, a seeming vantage point to sum up all the options while time keeps slipping by along with possible opportunities and a degree of confidence. Indecision can become a hefty stressor and impact more adversely on your life than making a decision that may not turn out to be perfect (more on that later).
The risk of a wrong decision is preferable to the terror of indecision. – Maimonides
I'm going to play angels advocate here and throw something else in to the decision-making mix – the abundance mindset. Let's be clear and affirm that for the majority of us, we want to believe that we will have the resources we need to thrive and know that there will always be enough – the great plenty. What about when there's too much of one thing – beyond ample sufficiency. The desire to have more, consume more, do more and be more can become a drain on the psyche, leave a gaping hole of unfulfilled ambition and bring with it a myriad of choices that challenge even the most decisive amongst us.
"The more is best" mantra is fast losing its appeal with the ever-growing movement of people choosing to simplify their lives – less can mean less decisions to make with more time to focus on what's important in life.
Remember the late, Steve Jobs who wore his signature blue jeans, black turtleneck and sneakers every day to reduce decisions made each morning so he could focus on the important issues. Mark Zuckerberg has followed suit (by not wearing suits) with his signature grey t-shirt, jeans and hoody.
Go check out what's in your wardrobe – I guarantee that you wear 20% of what you own 80% of the time although that doesn't stop you from staring into the clothing void every morning wondering what to wear before you put on that old favorite once again.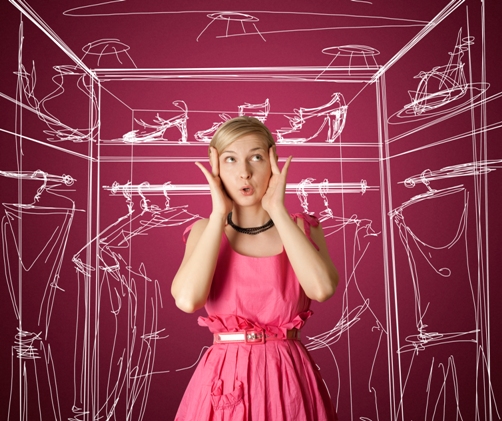 I'm all for reducing the number of decisions to be made, being a less is better kinda gal – generally I prefer quality over quantity, don't like clutter and I'm decisive by nature – how about you?
If you're ready to minimize your decision-making effort and conserve your time and energy for doing more of what you love here's:-
7 easy tips to transform your decision making
Progress before perfection – Can you be 100% certain of a decision before it's made and acted upon? Decide on a value i.e. 75% that feels right or works for you and go with that.
Being conscious, mindful of your values and congruent with them in your behaviour will enhance your decision-making strategy.
Take a file out of Steve Jobs laptop and sift through your threads – if you haven't worn it for the last two seasons you know what to do.
Dedicate an hour to go through your inbox and unsubscribe from anything and everything that does not have relevance or benefit for your business or life. The in-tray – either sort out the paperwork or toss it.
Meditation – When you calm the mind and settle unwanted thoughts, you will gain more clarity and can better tune into your intuition – allow intuition into your decision-making strategy.
Get a handle on time management and create a "Not-to-do list." When you manage time better and eliminate unnecessary activities, you reduce the amount of stuff you have to chose from and free up your time to do more of what you love.
"Damned if I do, damned if I don't." Either way, who wants to be damned? Surrender, trust yourself a little more and make a choice. If that's too challenging then toss a coin and commit to taking action on the result you get – yep that can really work wonders to nudge you forward.
You've now made a decision – phew. Experience that sense of freedom, lightness of being and boom – there's that boost of energy to move you forward.
What needs to go on your "Not-to-do list?" Over to you to share in the comments below…