In today's world and certainly in the business world there is a significant and exciting shift in focus and emphasis towards the capital to be gained from the qualities of EQ (Emotional Intelligence), intuition, mindfulness and meditation.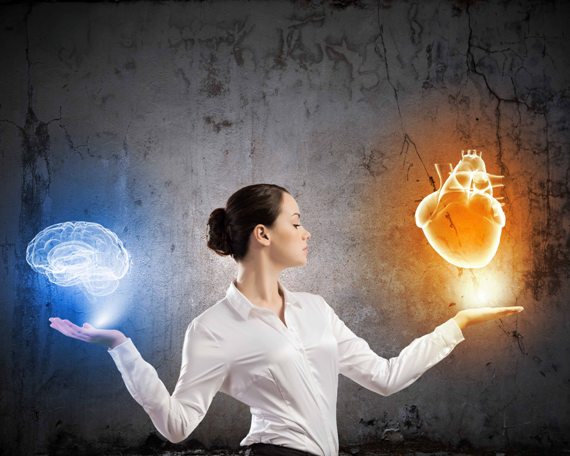 Workplace studies prove that emotional competencies enhance performance, leadership effectiveness, and well-being. It is one thing to have a degree and competencies in a particular field however the skills and ability to better understand, empathize and communicate with others at a reasonable level is as imperative to the success of the individual and business organization as IQ.
The stronger your emotional connections with others become the more effective your interactions and the positive enhancement of your relationships.
What is Emotional Intelligence?
Researchers Peter Salovey and John Mayer coined the term Emotional Intelligence in 1990 defining it as "a subset of social intelligence that involves the ability to monitor one's own and others feeling and emotions to discriminate among them and to use this information to guide one's thinking and actions."
Salovey and Mayer define "…Social intelligence, defined initially as the ability to understand and manage people."
During the 1990's the now internationally acclaimed psychologist and New York Times bestselling author Daniel Goleman became aware of Salovey and Mayer's work. At the time Goleman was a science writer for the New York Times, specializing in brain and behaviour research.
At Harvard University Goleman trained as a psychologist where he met and worked David McClelland, a researcher who had concerns about the efficacy of traditional tests such as IQ tests told us about what it really takes to be successful.
Goleman asserted that it was emotional intelligence and not cognitive intelligence that contributed to and ensured business success.  Goleman says "How we manage ourselves and our relationships marks high-performers and leaders in organizations around the world." Years of research by psychologists and emotional intelligence pioneers Dr Daniel Goleman and Dr. Richard Boyatzis have led to the creation of an intelligence measure outlined in their The New York Times bestseller list book Emotional Intelligence.
Goleman described emotionally intelligent people as those with five main characteristics or as researches have recognized – Five Major Categories of emotional intelligence skills as follows:-
| | | | |
| --- | --- | --- | --- |
| 1. | Self-awareness | – | They were good at understanding their own emotions |
| 2. | Self-management | – | They were good at managing their emotions |
| 3. | Motivation | – | Daniel Goleman refers to motivation as being "for the sake of  personal joy, the satisfaction of being   productive or curiosity– to experience or learn something new." |
| 4. | Social awareness | – | They were empathetic to the emotional drives of other people |
| 5. | Social skills | – | They were good at handling other people's emotions |
Goleman states that "This set of human skills matter enormously, in many ways. For instance, in making the crucial connections we depend on to work well, all of the components of emotional intelligence come into play: self-awareness, self-management, social awareness, and relationship management."
Let's simplify EQ
Emotional intelligence (EQ/EI) is the capacity to recognize, understand and manage our emotions and to recognize and understand the emotions of others and what motivates them. It is the ability to handle our interpersonal relationships empathetically and judiciously and to work cooperatively with others.
The ability to recognize your emotions and their effects in real time is a key to enhancing your EQ/EI and self-confidence.Before you can manage your emotions or recognize another's you need to be able recognize your own. The more skilful you become at this the more confident you become.
External triggers or anchors that set off our emotions are created by reinforcement by repetition and are often below our conscious awareness – they are in our subconscious mind. The more often you are able to identify your emotions and the triggers that cause them the greater your insight will become and this in turn will enhance your self-awareness.
In practical terms having an awareness of our emotions and understanding that they underpin and influence our behavior and how they impact on others i.e. in a positive or negative way and learning how to manage and transform those emotions, ours and others can influence how we perform under pressure or stressful situations.
Ask yourself, "Do my emotions control me or do I control them?
Self-Management and Emotional Balance
Throughout our lives there will be people, situations or things that cause stress or distress, anger or sadness – triggers.  We can't avoid them entirely however what we can do is learn to:-
Cultivate more self-regulation by being able to identify our triggers or anchors
Learn new and more resourceful ways of dealing with them
Take responsibility for our words, deeds and actions
Adapt to and manage change
Be flexible
Be open to new ideas and ways of operating in our lives and workplace environment
Cultivate a regular practice of mediation and mindfulness
How can we enhance self-regulation and diffuse an emotion like anger?
Mindfulness for Managing Emotions
Through the practice of meditation and the cultivation of mindfulness you can begin to settle and balance the mind and become aware of and observe your thoughts, sensory inputs and emotions. You can become more aware of your physiology and how it impacts on your emotions.
Research shows a direct relationship between our emotions and our physiology. Our bodies and our emotions are not separate. Different emotions trigger changes in our biochemistry with the release of different hormones such as adrenaline, dopamine or serotonin, the happy hormone.
Changing your emotions by changing your physiology – by moving in a different way
Stand up
Sit down
Go for a walk
Meditate
Wait for the adrenal surge to settle
Changing your emotions Mentally or Psychologically
Recast the situation into a more positive frame
Seek out a resourceful distraction i.e. looking at a pleasant image or out of a window at vegetation, greenery.
Imagine yourself in the other person's shoes – would you want that anger directed towards you?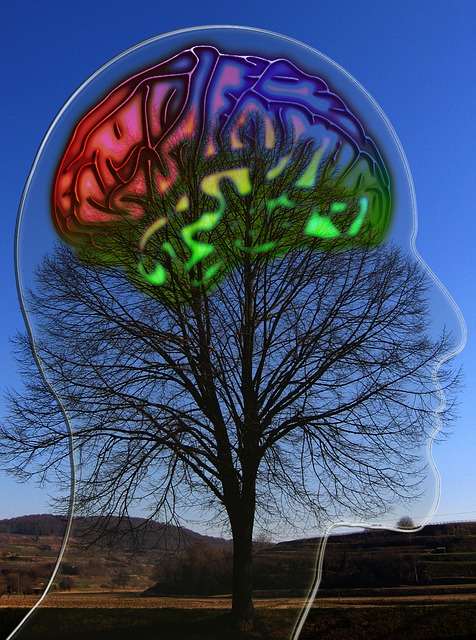 What resources can enhance emotional balance and EQ?
Physiology 
Smile
Laugh
Adopt a confident and calm posture
Upright physiology with an upbeat body language
Regular exercise
Meditation and mindfulness
Psychology 
Set values-based goals
Cultivate an optimistic mindset
Keep a journal
Healthy boundaries
Regular quality sleep
Meditation and mindfulness
Lifestyle

Regular quality sleep
Good nutrition
Keep hydrated
Nurture deep connections
Social interaction
Meditation and mindfulness
This information is by no means a comprehensive account of the qualities of EQ and the practices to cultivate, develop and enhance EQ as I have not gone into expanding upon "motivation", "social awareness" or "social skills" – I may do so in a future post. My intention with sharing this information is to offer you some simple, proven and effective techniques and practices to kick-start enhancing your self-awareness, self-management and EQ.
By implementing these techniques and practices in your workplace and daily life you can experience more behavioural flexibility and build more resilience. Through having resilience you are more able to maintain a state of calm and confidence under pressure and you will be able to bounce back more quickly from upsets, distractions or adversity.
Wouldn't you prefer to experience more consistent states of calm and stability? Wouldn't you rather be in the presence of a calm leader, calm colleagues and clients, family, friends and loved ones than in a state of chaos?
Got some questions or want to start a conversation? Over to you in the comments below…
References:
Peter Salovey Yale University and John D. Mayer University of New Hampshire
http://www.unh.edu/emotional_intelligence/EIAssets/EmotionalIntelligenceProper/EI1990%20Emotional%20Intelligence.pdf
How to Be Emotionally Intelligent – By Daniel Goleman April 7, 2015
The New York Times
https://www.nytimes.com/2015/04/12/education/edlife/how-to-be-emotionally-intelligent.html?_r=3