Do you remember the last time that someone gave you the kind-hearted gift of encouragement? Maybe it was your partner, a friend, colleague, manager, parent or even a passer-by. Whoever it may have been, how sweet the sound of those inspiring and uplifting words and how comforting the presence of another supporting and gently moving you forward so you could take that leap to bringing your goals and dreams closer to home.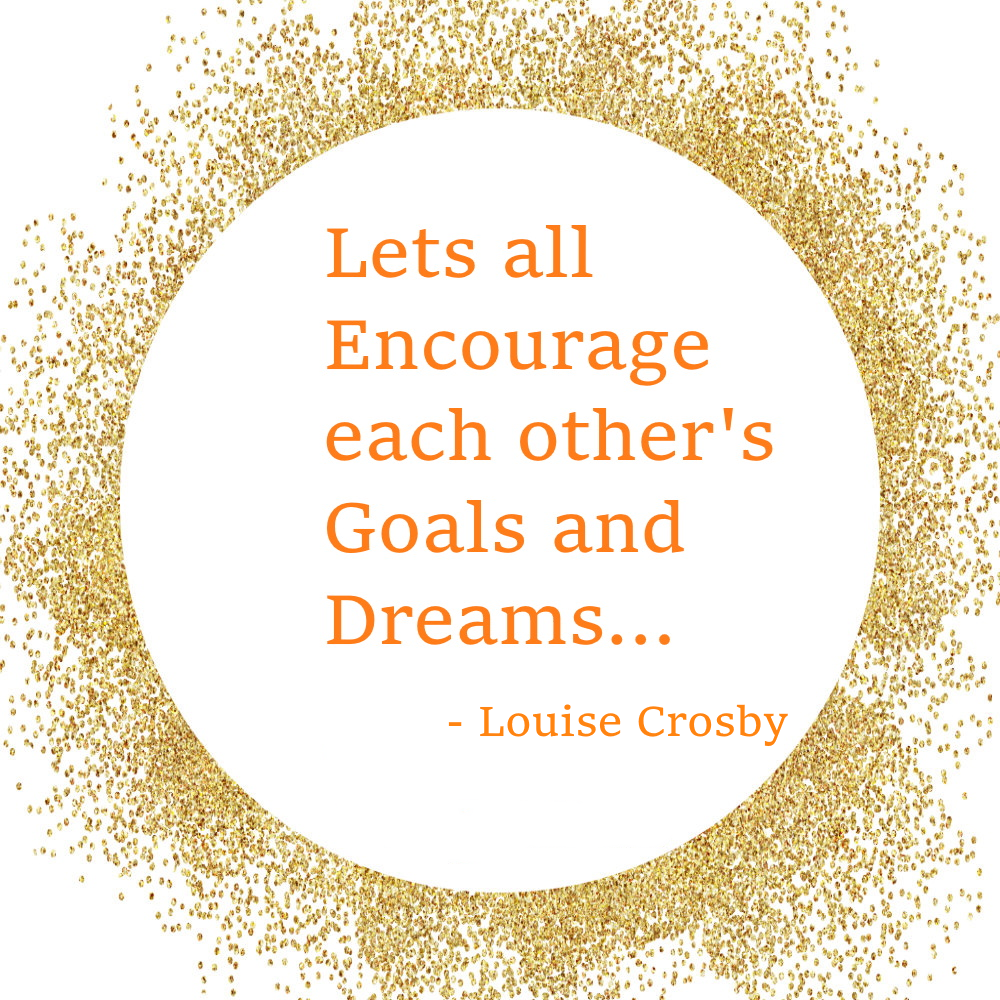 In today's demanding world, it is all too easy to get caught up in our lives focussing on our wants and needs, distracted by all the bright shiny objects incessantly vying for our attention, we can miss the opportunity to open our hearts and minds to influence others on their journey with encouraging words and actions. It really doesn't take much and let's face it, humanity at large sure could do with more conscious, aware and kind-hearted individuals waving their encouraging wands over us and the sometimes challenging and uncertain situations facing us in everyday life.
Encouraging others and being encouraged can come in many disguises; illuminating a dark corner in our mindset, uplifting us when we feel down, giving us a big positive shout out to dim the discouraging self-talk or offering a warm embrace or hand when we feel alone bringing with it comfort and relief. Then just like that and without judgement or expectation we find ourselves in the light again and hearing the sweet sound of success we find ourselves moving forward towards the fulfilment of our dreams.
So, the question is, what specific action can we as individuals be taking to be influencing others in naturally more encouraging ways? Check out the suggestions below that you can easily integrate into your daily life…
Intentions are powerful thoughts representing a commitment to carrying out a specific action or actions in the future – an intention is your guiding force, fuelling and directing your words, deeds and actions moment to moment.
**Set an intention each morning that you will be an encouraging influence with your communication and actions to help others with the simple things in life and towards achieving their goals, dreams and aspirations.
**Keep a positive tone with your communication and see how many small acts of encouragement you can do each day.
Offers us the opportunity to go beyond the ego-mind, cultivating more compassion and kindness which in turn enhances encouraging thoughts and actions.
I have been practising and teaching meditation for over 25 years and I can say from direct experience that included in the immeasurable benefits from meditation is the enrichment of opening my heart and mind to our shared humanity which in itself energises the desire to be a more uplifting, inspiring and encouraging influence in the world.
**Set aside time every day for mediation practice so that meditation becomes an integrated pattern in your everyday life.
**Embrace the generative benefits of meditation and allow them to flow through your life and your connection and communication with others.
There are over seven billion people in the world and that adds up to a lot of encouragement.With an open heart and mind we can realise that like us, our fellow human beings sometimes need an encouraging nudge to get them over the line, to take that leap of faith or go out on a limb.
**Decide that each day you will connect with someone new, a stranger in a cafe, the supermarket queue, on your walk, in the elevator in your building or wherever.
**The intention is to connect and communicate with others with encouraging actions and an encouraging voice. I like to give random compliments to people when I am out walking and it always gets a big smile, a head turn and most often a thank you. When I'm out walking and see someone struggling up a hill, I say "You can do it, not far now" and again there is a grateful response.
**Imagine taking a walk in another's shoes and imagine how the world looks through their eyes and how it sounds through their ears. In doing so you can more easily make a more empathic and stronger connection and communicate encouragement in ways that more specifically resonate with the individual.
Sound a big woo woo? Definitely not.
**See yourself as an encouraging influence, an uplifting force and that you radiate that out into the world. Go on give it a go – it might become your Super-Power.
Need something else to become a more encouraging influence in the world? Let's connect and start a conversation.
Over to you to share your thoughts and ideas in the comments below…