The mind seeks and it is the heart that finds.  – George Sand (1804-1876)
"Don't let your heart rule your head". Sound familiar? It's a common idiom that most of us have either heard or spoken at one time or another. Perhaps when asking for relationship advice however, in some of life's situations it pays off to ignore logic and let your heart rule your head, right?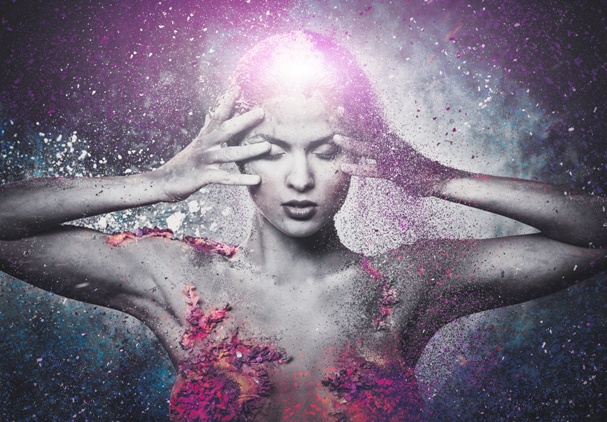 In the ancient texts of India, the Upanishads it is written that "The heart is the seat of the soul." Similarly, the ancient Egyptians believed that the Seat of the Human soul resided in a man's heart and thus so preserved only the heart inside the mummified body. The ancient Egyptians also considered the heart to be an organ of truth.
What about modern science and medicine; the anatomy and physiology of our heart and brain and how they work together? Do our feelings and emotions come from our brains or do they actually originate in our hearts?
Science documentary filmmaker, David Malone had such a fascination with the heart and what keeps us alive that he set out to find answers to some of the above and other questions in his documentary, Heart vs Mind – What Makes Us Human (also known as "Of Hearts and Mind."  Please be aware that the documentary contains some graphic images of human anatomy.
Malone's documentary was in part filmed at the Papworth Hospital in Cambridgeshire at the invitation of Consultant Surgeon, Mr. Francis Wells who allowed him to watch him perform open heart surgery. Exploring the juxtaposition between the modern scientific view of the heart as a mere physical organ, a pump versus the heart's longstanding history as a potent symbol of love, intuition and truth, Malone takes the audience on a magical journey deep into our hearts and minds both literally and metaphorically.
Here's some fascinating stuff to whet your appetite…
The cells in the brain are called neurons and there are 10,000 specialized neurons in the heart which raised the question – "Why did nature put them there?"
Your brain works in partnership with your heart, yet, as demonstrated in the documentary, it is the neurons in the heart that control the heart and not the brain
Your brain and your heart are closely connected working in a symbiotic relationship they create a symbiotic whole
Your brain and heart are working together in producing your emotions
When you experience feelings of compassion and empathy, the brain-heart connection is at work
What happens when your head wants one thing and your heart wants another? How do you respond to that and make a decision?
A resourceful approach that also reinforces the knowledge gained from Malone's documentary can be found in the words of wisdom from Yuan Tze …
"Your heart and your mind are equally important and powerful. Do not underestimate the power of the heart to drive you and the power of the mind to direct you. When they work together harmoniously, they are a dream team to serve your life."
Can you make good decisions with just your intellect while pushing your feelings aside?
Good decisions and appropriate actions won't come from only engaging your intellect while ignoring your intuition and feelings. Looping back to the documentary – your rational mind and your feelings are connected.
Here's 8 ways to enhance the connection between your head and heart…
Be mindful of your values and practice making decisions that support your values
Be true to yourself and do what makes your heart sing – when you are congruent with your values and happy, you are more likely to make decisions from a place of resourcefulness
Develop a robust relationship between your conscious and (I'm running the show) subconscious mind
Press pause and make time and space to be quiet and still throughout the day
Be present with your current thoughts, feelings, emotion and situation
Become aware of any sensory information and communication i.e. bodily sensations, auditory internal dialogue or visual representations
Tap into your intuition and act on those hunches
Practice meditation and mindfulness
As David Malone says, "it is our heart working in tandem with our brain that allows us to feel for others … It is ultimately what makes us human… Compassion is the heart's gift to the rational mind."
So what's it going to be – head or heart?  Over to you in the comments below…