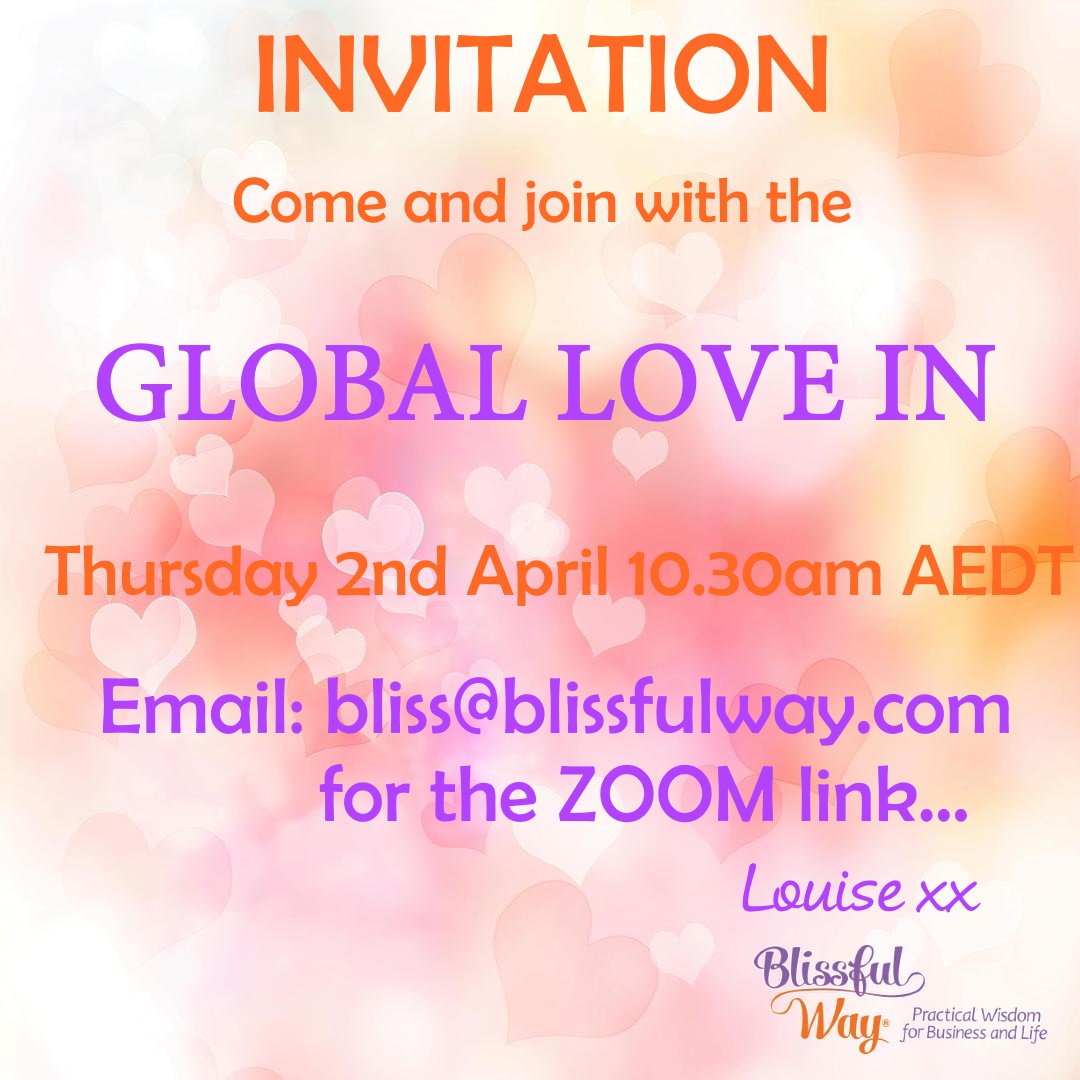 "Radiate boundless love out towards the entire world."   – Buddha
At this challenging time in our lives, more than ever we need to unite our global community with love. I am reaching out to invite you to re-frame a Lock down into a "Global Love In" and join with our global community for the Blissful Way and Uplift Your Soul inaugural "Global Love In".
The GLOBAL LOVE IN is an offering from me to our shared global humanity to express, radiate and amplify love towards each other and our fellow sentient beings so that we can also reset our hearts and minds towards more love during this particularly challenging time when it is most needed.
The "Global Love In" is an experiential event that will commence with a Welcome, Introduction and then Overview followed by Guided Practices and Guided Meditation.
To join with the GLOBAL LOVE IN which will take place on Thursday 2nd April at 10.30am AEDT, all you need to do is click the "Join URL" link https://us04web.zoom.us/j/849882171 on Thursday 2nd April at 10.25 am AEDT and you will then join in.
Looking forward to connecting with you at the GLOBAL LOVE IN…