What is this thing called Happiness?
Happiness has become an obsession. Tomes, podcasts, events and filtered images wallpapering social media are flooding our lives with the latest and greatest tips on "how to live a happier life" along with the promise of a perpetual state of happiness.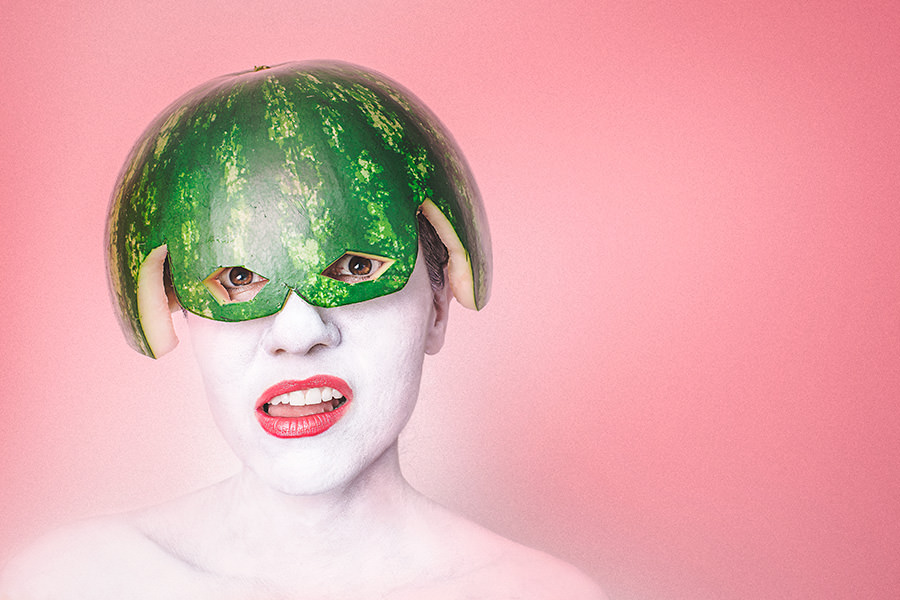 Happiness has become the Holy Grail, to be seen to be a balanced and normal human being, to be accepted into the tribe and live "Happily Ever after…"
Professionally, for decades, I've seen and heard it often, "I just want to be happy, what's wrong with me, other people are happy?" Rather than convince my clients to pursue societies perceived Holy Grail, I more often encourage them to let go of the notion of happiness (not happiness itself) and to be more mindful of and EMBRACE JOY. When you embrace joy, you feel good, you stand out in the crowd and can inspire others to choose and spread joy – so  how can we do that?  I am going to share a ridiculously simple yet powerful and enjoyable practice with you further down this post so you can generate, embrace and share more joy in your life.
The challenge with happiness is that it is momentary and tied to external circumstances; people, objects, substances or places – Retail therapy, the lover, chocolate, alcohol, money, praise, yet the state of joy is generated from within and can be more consistent. When we become more mindful of and embrace joy we come to the liberating realization that we can experience moments of JOY frequently throughout each day and that they do not need to be monumental. Embracing simple experiences and pleasures such as watching a butterfly, smelling a rose, taking in the sunrise or sunset, enjoying a warm drink on a cold night, feeling fresh grass beneath our bare feet, relaxing in a soothing bath, seeing the color orange or yellow, listening to the sound of rain on the roof; moments that delight the senses and Uplift Your Soul, these simple little moments are joy in full bloom and an expression of our lives. The fact that we are alive to embrace these experiences in the moment is in itself a great source of joy and one that deserves our gratitude.
"Joy has a sense of well-being, expansion and generosity and it is contagious – we can generate joy from within and radiate it outward to uplift our world". – Louise Crosby
I am sharing this wonderful gift with you – "Generating and Radiating Joy". It is my simple practice that I include in my daily rituals to enrich joy and enhance happiness. You can spend as little as a couple of minutes doing the practice or longer if you can, it is entirely up to you as my practice and sense of joy doesn't come with rules.
Here we go…
Take some time out to sit in a quiet and comfortable place so that you can become more relaxed and quieten your mind so that you can become more receptive with an open state of being and then follow the 8 simple steps below for…
Generating and Radiating Joy
Sit in a comfortable position
Take a few deep slow nasal breaths
Imagine that there is an opening (yes, an opening) in the top of your head where radiant light can enter
Visualize light streaming down through the opening at the top of your head and filling every single cell in your being with joy.
Quietly in your own mind say to yourself – "Every single cell in my being is radiating through and with Joy"
Spend a few minutes or longer and continue to imagine your entire being filled with joy – I see it as a golden light with all my cells lighting up like the smiley face
When you are ready, imagine that all the cells in your being are bursting with joy and then imagine radiating that joy out to the world at large
Once you have spent a little time radiating your joy, imagine that the opening in the top of your head closes and then when you are ready, open your eyes and slowly get up and return to your day.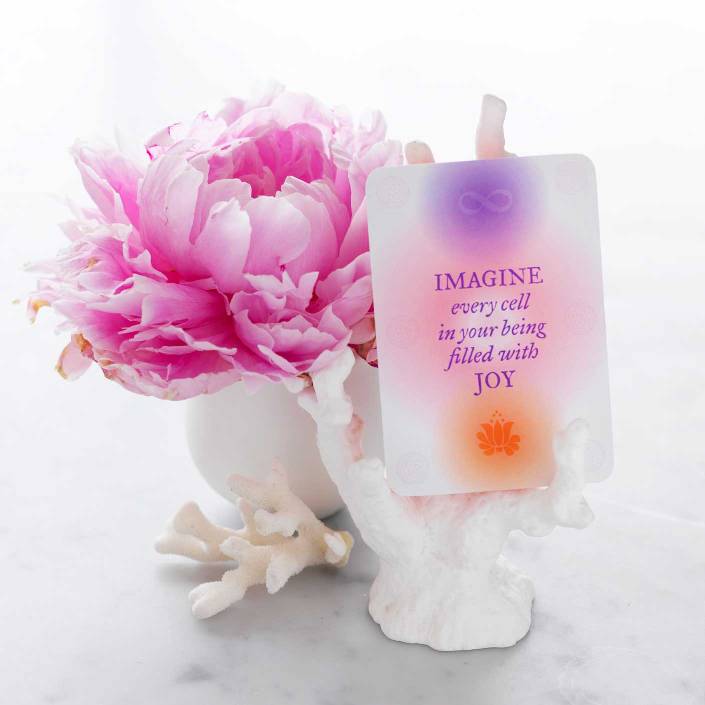 I like to do this practice in the morning after my mindfulness meditation as it helps to set the tone and feeling for the day. Every single time I do this practice I immediately feel an enriched sense of joy and I experience an involuntary big smile on my face. Remember, there is a plethora of evidence based research on the efficacy of visualization practices.
Once you integrate this practice into your daily life, you will generate more joy from the inside out and joy will become a more spontaneous and consistent state of being. Bringing this awareness into your everyday life will also enhance your ability to bring more JOY into our world and a more JOYFUL world will be of benefit to all beings.