The Dalai Lama, Ellen DeGeneres, Deepak Chopra, Richard Gere, Madonna and a host of other celebrities around the world all do it one way or another.
Meditation has been practised for thousands of years across many cultures and religions. The benefits of meditation have been widely recognised by those who practice and teach meditation and in more recent decades by the scientific and medical communities in various countries across the globe.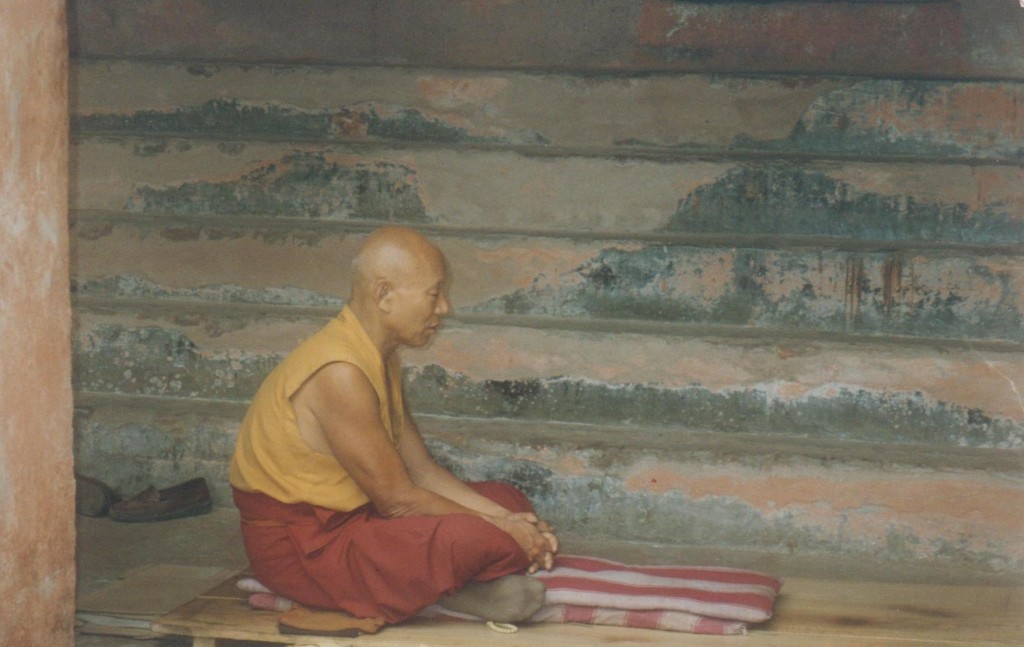 My story
My first experience of meditation was as a young teenager suffering from severe and frequent migraines. Unfortunately, or fortunately as fate would have it, I ended up in hospital and meeting Professor James Lance AO CBE, a highly regarded and acclaimed neurologist who taught me progressive muscle relaxation; as style of meditation that involves imaging your special peaceful place and relaxing the entire body from the toes up. It made a significant difference in reducing the intensity and frequency of the migraines that I suffered and happy to say I have not suffered a migraine for decades.
During my late teens I explored some Hindu based meditations including mantras and went on to learn Transcendental Meditation TM™ in my early 30's. I also went to the USA to study a very different kind of meditation; dynamic meditation with Jose Silva the founder of the Silva Method® who researched and developed a method to use more of your mind in more ways and enhance human potential.
During my late 30's I made a commitment to Tibetan Buddhism and have since learned several different kinds of Buddhist meditations, including an open eye meditation that has become the mainstay of my meditation practice to this day and the specific meditation method that I teach in my meditation courses.
Meditation Techniques
Meditation techniques can differ as much as people and their religion, non-religion or spiritual paths. People come to meditation for a variety of reasons and benefits; for some is simply to reduce or manage stress or anxiety, enhance health and well-being, seeking enlightenment or for the ordained or religious practitioner as a part of their daily practice.
There are so many different styles of meditation including Buddhist meditation, Vipassana, chakra meditation, mandala meditation, yoga meditation, kundalini meditation,TM® (Transcendental Meditation) breathing meditation and of course a popular one amongst the manifestation crowd and that is visualization meditation.
With all these choices it's easy for anyone wanting to find a meditation method or style to suit their needs and lifestyle to include meditation in their daily life.
You don't have to look very far in most cities around the world and a lot of regional or small towns to find a meditation center or class and whatever your inspiration or motivation for meditation, with so many resources readily available there is very little room left for the list of excuses that some people find to avoid getting started and enjoying the benefits of meditation.
If you need that extra little push to get you started you might want to consider just a few of the following benefits that may be possible through the practice of meditation.
Mind
Improved concentration and memory
Being more in present time
Enhanced mindfulness
Improved mental strength
Improved focus
Deeper levels of relaxation
Enhance emotional balance
Stress Reduction
Enhance Confidence
Body
Enhance general health and well-being
Improved awareness and connection with your body
Increase blood flow and oxygen to specific parts of your body
Possibility of disease prevention
Stress Reduction
Enhanced Immune system
Help in post-operative healing
Spirit
A meditative state may bring you spiritual enrichment, bliss and a path to enlightenment
Generate Compassion, Kindness and patience
Enhance peace
What are you waiting for?  With all the possible benefits that meditation has to offer there is a whole new world, inner and outer that awaits you through the ancient and life transforming practice of meditation.
If  you would like to learn meditation or mindfulness practices  for yourself, your organization , special group or family, please connect with me and we can discuss a meditation and/or mindfulness program for your specific needs.