Meditation has been practiced and taught for thousands of years across many cultures and religions and in more recent times, by the wider business community, medical professionals, education departments, athletes and regular people.
I have been studying and practicing meditation for decades. I have also been teaching meditation over the last three decades – here's my story…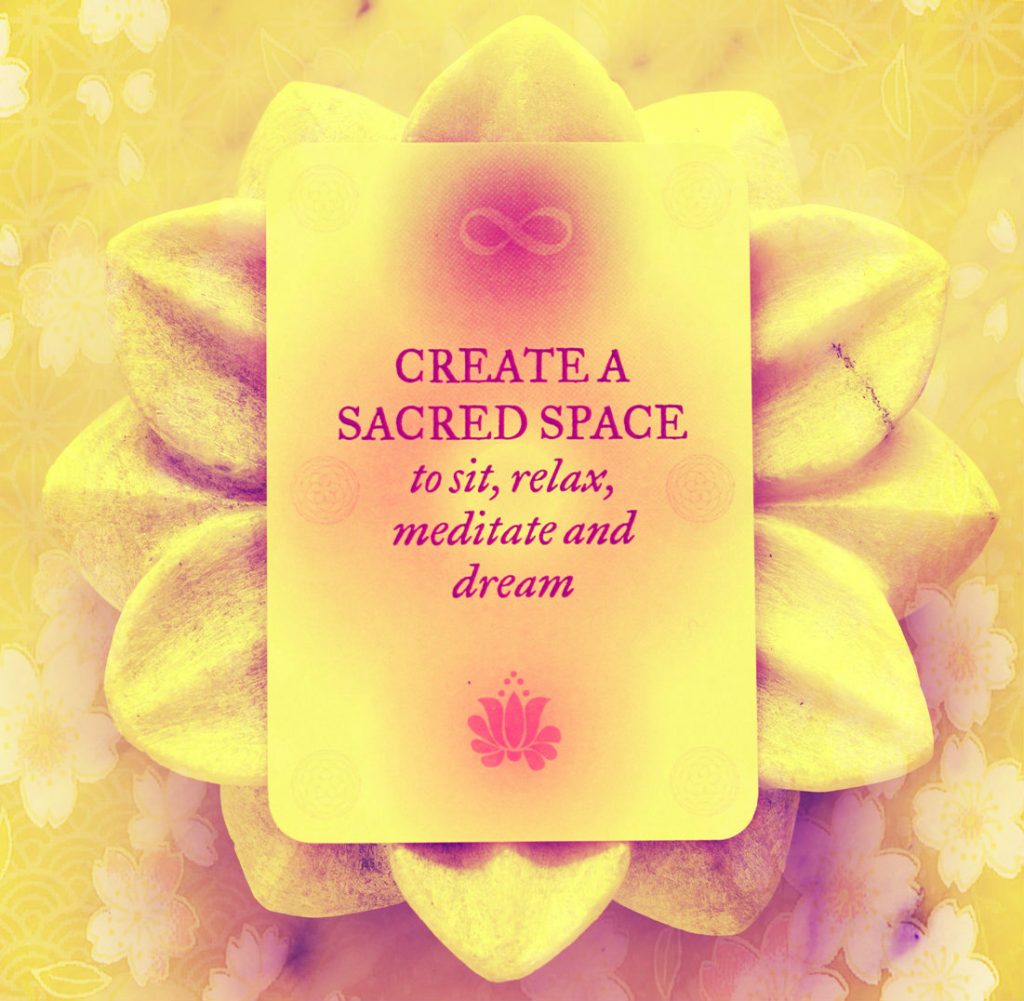 Meditation has gifted me with the ability to enjoy more consistent states of calm, joy, well-being and peace –being able to navigate troubled waters by responding rather than reacting has been life-changing.  I'm also grateful for the gift of cultivating and enhancing a greater sense of compassion, kindness, patience and acceptance towards myself and others. Without intention, meditation has also super-charged my intuition (which was pretty high voltage to begin with) and enriched an attitude of gratitude.
The mind, body, soul and creative benefits are immeasurable. Most of all I am profoundly grateful that meditation has allowed me to connect more deeply with my inner world and to be able to more clearly understand the nature of mind.
It is with a deep sense of gratitude and with some time, knowledge and experience with meditation to share, I'm on a mission to make meditation more accessible to a wider audience with a secular and easy to integrate into daily life practice that pretty much anyone can do almost anywhere and anytime.
"Our innate curiosity and the desire to place our existence in the wider scheme of things in the universe has fed the hunger for an inward journey"  – Louise Crosby
Back to the future – I was ahead of my time, or at least the professor of neurology whose care I was in for chronic migraines was ahead of his time…
My first memory of any experience with meditation was as a young teenager suffering from severe and frequent migraines. Unfortunately, or fortunately as fate would have it, I ended up in hospital and meeting Professor James Lance AO CBE, a highly regarded and acclaimed neurologist who taught me progressive muscle relaxation; in brief – a method of meditation that involves imaging your special peaceful place and relaxing the entire body from the toes up. I practiced regularly and it made a significant difference in reducing the intensity and frequency of the migraines in those earlier years of my life.
Perhaps those early teenage years with meditation was the portal that led me further into my exploration with meditation and Eastern Philosophies in general…
A spiritual path and meditation beckoned in my teens while the Dalai Lama, Martin Luther King, Ghandi and Nelson Mandela sat high on my shrine of inspiration – still do.
My late teens it was a bit of a wild time in my life…
The quest for meaning during my late teens and early twenties saw endless hours spent at the Theosophical Society bookshop reading up on Hermetic Law and other mind-bending tomes. I read books on Hinduism including the entire Bhagavad Gita, the Hindu equivalent of the Bible. My copy of the classic, "The Roots of Consciousness by Jeffrey Mishlove, PH.D could often be found in the hands of my fellow seekers. I explored Hindu-based meditations including mantra meditation.
Fast forward to my late twenties and it was time to head for the hills, or mountains as the case would be and renounce the world for a 10- day silent Vipassana meditation retreat. Can you even imagine what the sound of a sneeze feels like reverberating through your body after day five of silence?  I managed to survive and even fall in love with silence.
Moving into my early thirties and during a brief stint living in Los Angeles, I went on to learn Transcendental Meditation™. I also travelled again on two separate occasion to the USA to study and become a trainer of a very different kind of meditation; dynamic meditation. I studied and trained with Jose Silva, the founder of the Silva Method® and became a certified Trainer of the Silva Method® which I taught across Australia.  Silva researched and developed a method to enhance our ability to use more of our minds in more ways and enhance human potential. To this day I still practice "dynamic meditation" on a regular basis.
Once again during my thirties I found myself on a several Buddhist retreats including in France which became home to a three-month retreat. India called and it was off for a seven-week pilgrimage to one of the greatest spiritual melting pots in the world – an epiphany of  great magnitude. Following on from several life-changing Tibetan Buddhist meditation retreats, I made a commitment to Tibetan Buddhism and have since studied and practiced several different kinds of Buddhist meditations.
Clearly, I spent a great deal of time in my thirties exploring meditation in its many forms and manifestations…
What I have learnt through time and experience is that there is a specific criterion necessary for the majority of westerners in particular to be able to include and sustain the practice of meditation in their daily life – one without an extensive or strict set of rules  – for lots of good folk, the minute the "rules" come into the picture, it's either rebellion or it gets thrown into the "too hard basket".
With the above in mind, I have been introducing clients, friends and their wider circles of influence to a secular and easy to integrate into daily life meditation practice in the "Mind on Meditation" course that I offer for corporate clients, individual or small groups and in public courses. Below are kind words of praise for the course from a previous participant and his wife…
My wife and I had the pleasure of taking a private meditation course with Louise. I can attest that she is very knowledgeable in the subject of meditation (in all its various forms) and is equally skilful as a teacher. She takes a genuine interest in you achieving a real-life improvement through meditation. Meditation has now become a valued part of our daily lives and a tool to help us deal with the stresses and strains of life. We owe a great thanks to Louise for this and I am more than happy to recommend her."    – N Waldron – Sydney, Australia
Ready to learn how to go within, calm your mind and positively transform your life with the calmative, restorative and transformative practices of meditation and mindfulness? For all the comprehensive info including what you will learn, the special bonuses that you will receive and to stay in the loop for the next Mind on Meditation™ course dates, head over to our "CONNECT" page and let us know your contact details and I will come back to you in person.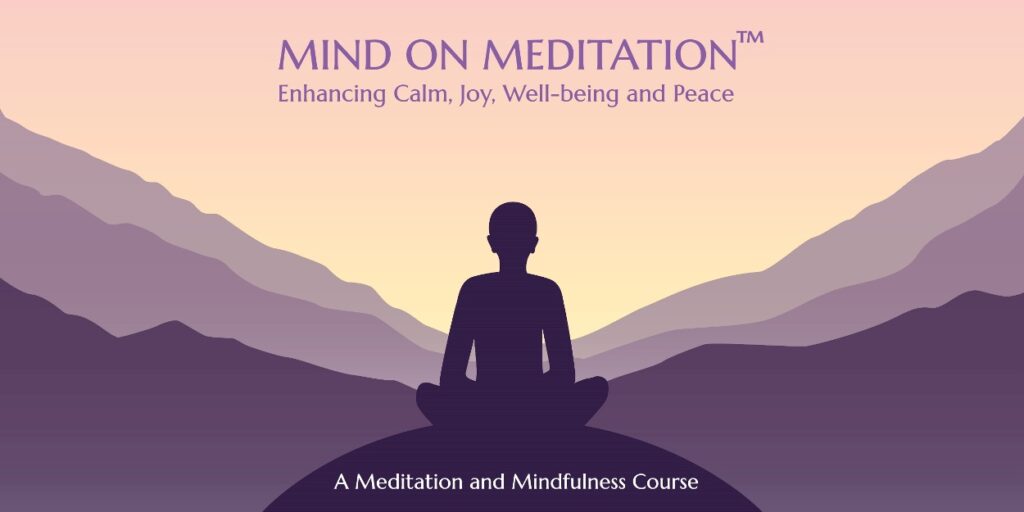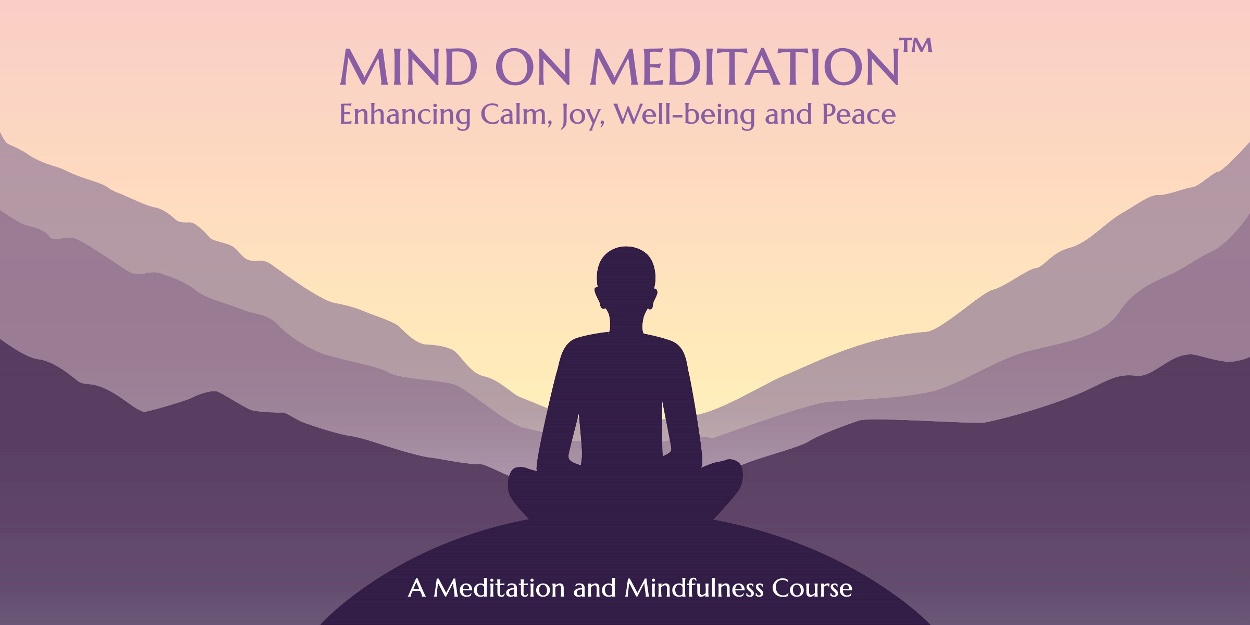 Meditation methods can differ as much as people and their religion, non-religion or spiritual paths. People come to meditation for a variety of reasons and benefits; to reduce or manage stress or anxiety, to calm the mind, feel a deeper sense of connection, to enhance joy and well-being or for the highest aspiration of enlightenment.
Whatever your inspiration or motivation for meditation, with the plethora of scientific and medical evidence out there showing the myriad of benefits to be gained from meditation, there is very little room left for the list of excuses that some people find to avoid getting started and enjoying the benefits of meditation.
Come and join along with me for an educational, experiential, uplifting and inspiring journey with the Mind on Meditation™ course – You will Thank Yourself that you did…
I look forward to welcoming you into the Mind on Meditation™ course soon…
Feel free to connect with me and let's start a conversation…
Louise xx