October is Mental Health month, a time to shine a brighter light on the mental health issues that affect an alarming percentage of our population on a day-to-day basis. Whether directly or indirectly, at some time in our lives, the issue of mental health will affect each and every one of us– it deserves out time, attention, awareness and care. Given the current global situation and its pervasive impact on our collective mental health, I've been giving the issue considerable bandwidth of late.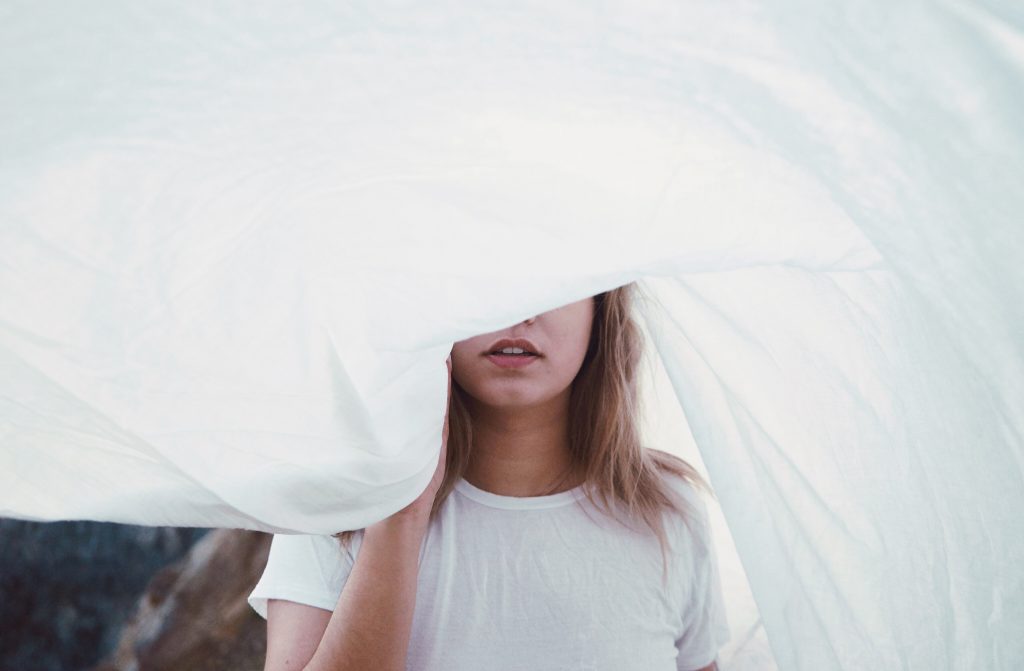 Evidence shows that when we continue to engage with this important topic by sharing our own personal experiences and keeping informed, we minimize the stigma surrounding mental health issues and contribute to our collective wellbeing and healing.
Before we dive into a myriad of science and evidence-based information from the experts including how neurotransmitters and neuromodulators influence our mental health and how to support their important work along with "And 9 easy and resourceful ways to enhance mental health", allow me to share a little of my personal and professional experience with mental health issues to provide you with a context for this article.
Contrary to what some have people have communicated to me over the years, which is, a belief that, as professional with a background in the field of psychology, I would not suffer from depression – yes, I have suffered from depression. I've had two particularly concerning bouts of depression, one during my mid-teens in which I also had suicidal ideation and again around five years ago when I had a mid-life meltdown which I later reframed into a mid-life opportunity.
These personal experiences along with my professional background have served to enhance empathy, compassion, kindness and tolerance with myself and for our shared humanity.
A journey back through time…
At the ripe old age of 18 and many decades ago, I started a three- and half-year journey of study and practice including the long days and nights on duty at Glenside Hospital, a psychiatric hospital in Adelaide, South Australia to become a (RPN) registered Psychiatric Nurse. Once I completed the nursing registration, I subsequently became the Sister in charge on various wards each of which was dedicated to accommodating patients with specific mental health disorders.
Along with overseeing a team of ward staff, I was responsible for the care of countless patients (now referred to as clients) with a wide-range of mental health issues including everything from depression to schizophrenia, eating disorders, substance abuse, anxiety disorders, dementia, autism, bipolar disorder, antisocial personality disorder (also known as sociopathy which is not a clinical term), addictive behaviours and more.
Here and now…
During my decades of professional coaching, teaching meditation and corporate training, I have seen countless individuals including highly successful people present with a range of mental health issues including self-esteem issues which can impact on so many aspects of life from relationships to finances.
I have a deep sense of gratitude and appreciation for the incredible life-skill that all of the years Psychiatric Nursing have given me along with my training and practice in Clinical Hypnotherapy, Practitioner of Neuro-Linguistic Programming, other relevant qualifications. I am also deeply grateful for  the benefits that decades of being a student and practitioner of Tibetan Buddhism have given me. It is with my direct personal and professional experience that I have approached this offering to you and with the aspiration that I may be able to contribute to a greater awareness, inspire a deeper sense of compassion and kindness in all of us and provide the resources to move forward for a healthier and more joyful humanity.
Let's go… 
According to the Black Dog Institute here in Australia, one in five (20%) Australians aged 16-85 experience a mental illness in any year with the most common mental illnesses being depressive, anxiety and substance use disorders. The institute states that these three types of mental illnesses often occur in combination – meaning that a person with an anxiety disorder could also develop depression, or a person with depression might turn to misuse of alcohol or other drugs as a way to self-medicate.
Beyond Blue has stated that in any one year, around 1 million Australian adults have depression and over 2 million have anxiety.
Whilst depression and anxiety are the most common mental health issues or disorders as they are clinically known, there are many other clinically classified types of mental illness which range from short-term mild disorders to more serve illnesses that can be life-long and impact on an individuals' quality of life.
Mental health issues can affect your thought, mood, behaviour and the way in which you perceive the world and your experiences of the world around you.
Unfortunately, in many countries and cultures, mental illness has been stigmatised and can attract discrimination which in turn further impacts on individuals who are challenged with mental health issues. The World Health Organization states that "Mental disorders are inextricably linked to human rights issues. The stigma, discrimination and human rights violations that individuals and families affected by mental disorders suffer are intense and pervasive. At least in part, these phenomena are consequences of a general perception that no effective preventive or treatment modalities exist against these disorders. Effective prevention can do a lot to alter these perceptions and hence change the way mental disorders are looked upon by society."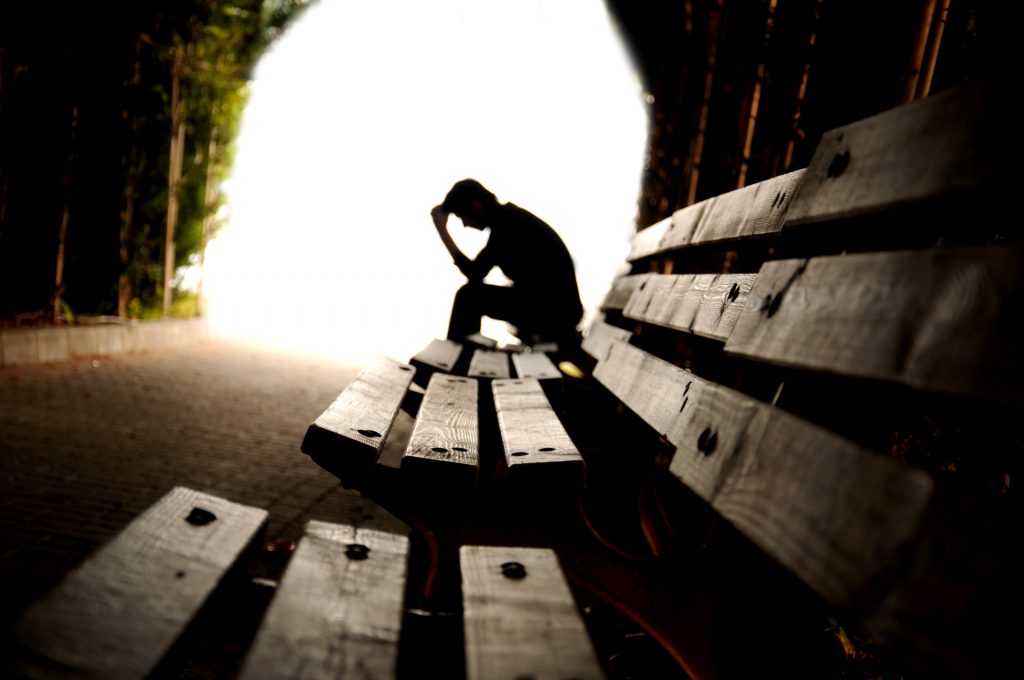 With such a high percentage of the population experiencing mental health issues, finding ways to improve our collective mental health is imperative.
So how can we help ourselves and our shared humanity to prevent or minimise mental health issues in our lives and global community? How can we enhance recovery when anyone of us experiences the symptoms of a mental health issue or disorder?
To better help us understand mental health, let's take a closer look at the brain and the role that biochemistry plays in mental health.
You have in your body, a storehouse of chemicals, including neurotransmitters, with the major neurotransmitters in your brain being glutamate and GABA. You also have feel-good chemicals such as serotonin which behaves more as a neuromodulator rather than a "classical" neurotransmitter.
Neurotransmitters are naturally occurring brain chemicals carrying signals to other parts of your brain and body. They are chemical molecules synthesized within brain cells.
Endorphins are a type of neurotransmitter that help to relieve stress and pain and are only one of many neurotransmitters released when you exercise. For those who love eating chilli and eating spicy food, these foods can cause the release of endorphins as your body works to alleviate the pain of the heat sensation induced from the capsaicin in the chilli.
Drugs and alcohol can impair the neural networks involving these chemicals thus causing the function of nerve receptors and nerve systems to change which can lead to depression and other emotional disorders.
The inside story on your brain chemistry – Neurotransmitters, Neuromodulators and hormones that influence your mental and also physical wellbeing.
The significance of brain chemistry and the role it plays with depression was highlighted by Healthline  in the 2017 article – "Exercise, Depression and the Brain" – "Simply put, most people who are depressed have something wrong with their brain chemistry," says William Walsh, Ph.D., president of the Walsh Research Institute, a nonprofit mental health research institution in Illinois. "Life experiences can make things worse," he adds, "but usually the dominant problem is chemistry."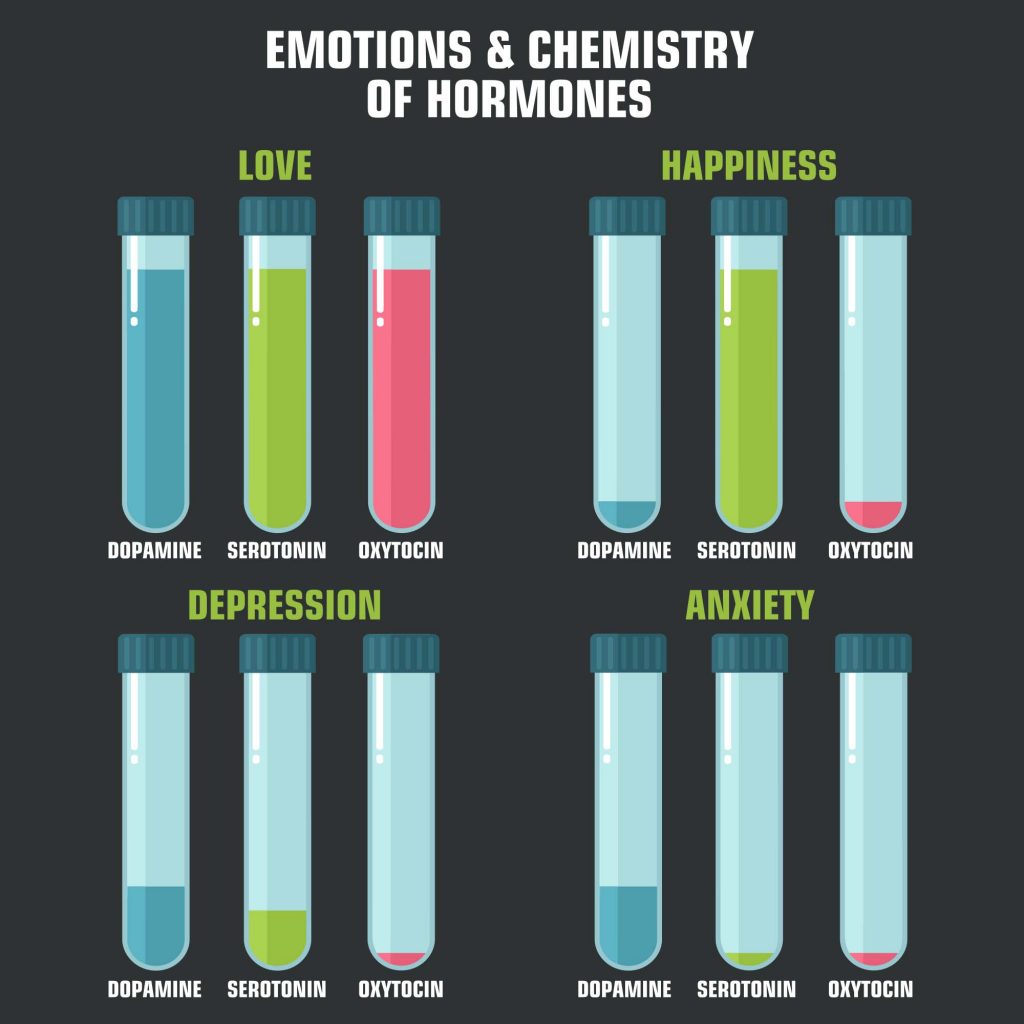 Dopamine
Dopamine is both a hormone and a neurotransmitter that is utilized by the nervous system to send messages between nerve cells. It plays several important roles in the brain and body including how we feel pleasure, satisfaction and motivation. It helps us to focus and think and plays an important role in controlling our moods, sleep, memory learning and body movements.
Like most things, having the correct amount of dopamine is important for a healthier functioning brain and body. Too little or too much dopamine can lead to arrange of health issues including Parkinson's disease which my beautiful late mother had.
A cautionary note – Too much of a dopamine hit from sex, being on social media, drugs such as cocaine or event eating delicious food can cause you to start craving more of a dopamine "reward" and hence the potential for addictions. In the case of cigarette smoking, the nicotine enters your body and activates receptors in the brain. Once activated these receptors release dopamine which makes you feel good which in turn leads to addiction.
High levels of dopamine have also been linked to aggressive behaviour and having poor impulse control. Low levels of dopamine can cause you to feel less motivated and has also been linked to some mental illness including psychosis and depression.
There is even a relatively new fad known as "Dopamine Fasting" which I mention with a cautionary tone.
How to support the healthy production of Dopamine
Meditation
There have been hundreds of research studies that have shown us that meditation increases dopamine which can improve focus and enhance concentration to name but a couple of benefits of meditation. You can go to the National Library of Medicine – Pubmed.gov to check out a range of scientific studies
Nutrition – Your body requires tyrosine to make dopamine
Include foods that are rich in Tyrosine such as almonds, eggs, fish, bananas, chicken and avocado in your diet. Good news is that according to a study conducted at the Georgia Health Sciences University, chocolate contains small amounts of a compound called phenylethylamine which also stimulate the brain cells to release dopamine.
Exercise regularly
Exercise has been associated with improved mood and a healthier outlook on life.  Engaging in regular physical exercise increases the production of new brain cells and can increase your dopamine levels.  
Pleasure and self-care
Schedule a regular massage into your life. Massage can help to reduce the effects of stress and the levels of cortisol, the stress hormone in your body while at the same time increasing dopamine levels.
Serotonin
Serotonin is a chemical your body produces that acts as a neurotransmitter – you nerve cells and brain require serotonin to function – serotonin helps to relay signals from one area of the brain to another.
Of your approximately 40 million brain cells including those brain cells related to appetite, mood, sleep, sexual desire, learning and memory, temperature regulation and even some social behaviour, most of these cells are either directly or indirectly influenced by serotonin.
Another interesting and significant point to note is due to a surge with research into the "gut brain relationship" the experts are now looking more closely at how this affects or mood and emotions. ***Although manufactured in the brain, 90% of your serotonin supply can be found in the digestive tract and also in blood platelets.
Here's some ways to support the healthy production of serotonin
Exercise
Once again, we cannot overstate the importance and benefits that exercise can bring to the mind and body. You can find more information about the benefits of exercise to overall enhanced mental health further down the post.
Nutrition 
Including foods that contain the essential amino acid tryptophan can support the body to produce serotonin.
Cheese, Eggs, Tofu, Pineapple, Nuts, Salmon, Dark Chocolate and Turkey and chicken are eight foods that could help increase serotonin levels.
Sunlight
Getting out in the sunshine is a great remedy for seasonal depression. Evidence has shown a relationship between exposure to bright light and serotonin levels. Whenever and wherever possible, include a daily walk outside with of course being mindful that you do not spend excessive time exposed to the sun's rays.
Norepinephrine also called noradrenaline
Acts both as a stress hormone which is produced by the adrenal glands and as a neurotransmitter which together with adrenaline causes an increase in heart rate and in blood pressure. Norepinephrine is also associated with physical activity and alertness and plays a role in moods and our ability to concentrate.
Exercise/physical activity 
Physical activity also stimulates the release of norepinephrine, and serotonin.
Nutrition
Eating a nutrient-dense healthy diet supports our physical, emotional and psychological wellbeing. Bananas, chicken, eggs, beans and legumes, chocolate, cheese, fish and seafood, meat, chicken and oatmeal can all support the increase of norepinephrine…
Oxytocin also known as the "love hormone"
Oxytocin is a both a neurotransmitter and a hormone. It is produced in the hypothalamus which is a small region of the brain located at the base of the brain above the pituitary gland. From there, oxytocin is transported to and secreted by the pituitary gland, at the base of the brain.
Oxytocin can strengthen bonds between adults and plays an important role in the female reproductive functions, from sexual activity to childbirth and breast feeding.
How to trigger the production of oxytocin…
Affection
hugging and cuddling
Kissing
Sexual Intimacy
Listening to relaxing music
Spending time with friends
Expressing love and gratitude
Oxytocin is grouped with the hormones known as a happy hormones which are considered to have a positive impact on our moods and emotions. Feeling blue? Share a cuddle or give yourself and big warm hug.
Melatonin (Sleep Hormone)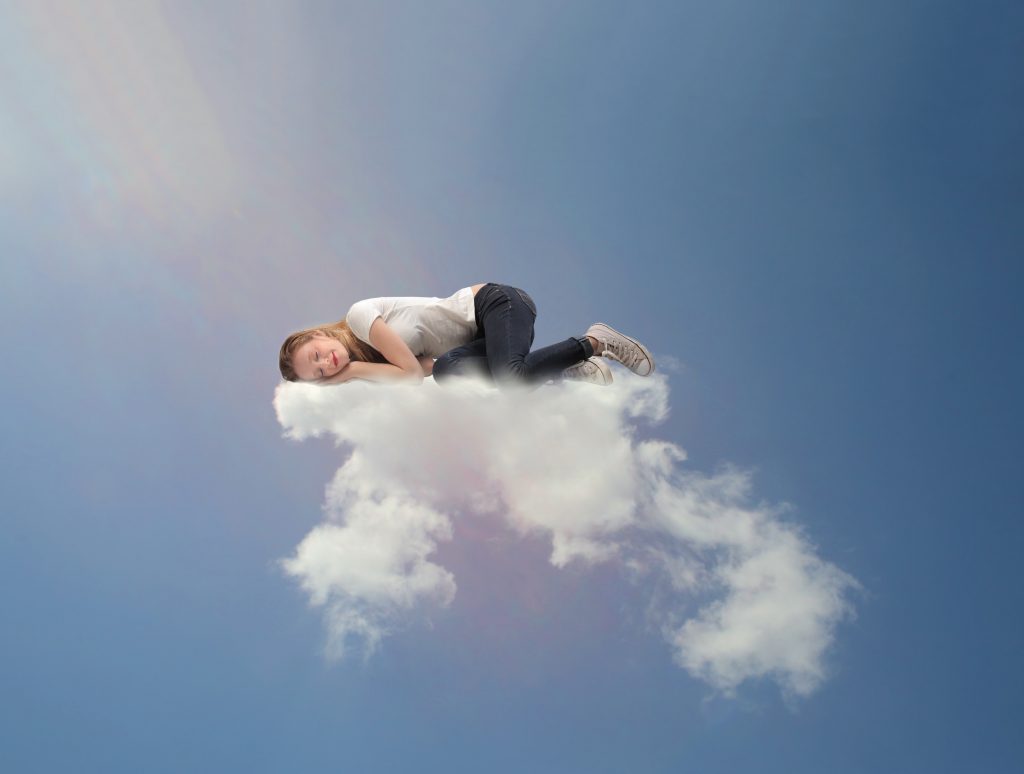 Melatonin is a natural neurotransmitter-like compound produced primarily by the pineal gland in the brain. It is ubiquitous also being produced in other areas including the gastrointestinal tract and is identified as regulating the sleep cycle by controlling the circadian rhythm.
Ways to support Melatonin production
Evening darkness and sleep
Production of melatonin can increase with evening darkness and also ensuring a dark room for sleep which helps to orientate our circadian rhythm.
Avoid artificial lights before bedtime
Reduce night time work and screen time at least two hours before bed/sleep
Meditation
"Meditation increases melatonin concentration by slowing its hepatic metabolism or augmenting the synthesis in the pineal gland (Massion et al., 1995)"
Source – "Meditation and Its Regulatory Role on Sleep" Published online 2012 Apr 18. Republished online 2012 Mar 26. PMC – US National Library of Medicine Natural Institutes of Health.
Nutrition
Eating plant-based foods including tomatoes and including olive oil, walnuts and rice can help with melatonin production and regulation.
***If you have a science-orientated mind and want to explore further, you can check out "Biochemistry of nerve cells"  at the Medical Biochemistry Page
With all of this knowledge and more in the minds of our science community, it would appear that not even the experts fully understand the biochemical causes of depression.
The most common theory of depression is that it's caused by low serotonin which is why the most frequently described antidepressants are selective serotonin reuptake inhibitors (SSRIs) – SSRIs work by increasing serotonin levels.
What the experts do know and currently concur with is that serotonin, norepinephrine and dopamine play a part in mood regulation. 
Let's explore some of the evidence-based ways to help prevent and recover from mental health issues. Engaging in even a few of these activities may also enhance resilience and self-esteem, both contributing factors in mental health.
Learn how to Reduce and Manage stress
Hands up anyone who has never experienced stress – that was a predictable no show of hands.
Stress is a part of our existence – we are exposed to environmental stressors; noise and chemical pollutants some of which can contribute to both physical and mental health issues. Currently there are too many people experiencing the stress precipitated by the loss of employment and subsequent financial stress. Students can experience the pressure of high work-loads and exam stress and I can't say that I have met any adults who have not experienced the stress and grief from the loss of a loved one of the end of a relationship.
When we learn and practice effective skills and implement resources to reduce and manage stress our wellbeing and lives can improve significantly.
Resources to help you reduce and manage stress…
Starting your day well will set the tone of your day…
How you start your day will influence how your mindset and mood for the day and how effectively you can rise to challenges.
My morning time and rituals are not negotiable…
My day generally starts with Qigong followed by a shower that ends with a cold shower which is great to get the lymph system going and stimulate the Vagus Nerve which is plays a significant role in your anatomy and physiology and thus wellbeing. Next up is time for mindfulness meditation practice which can vary in duration followed by dynamic meditation practice and then a healthy breakfast. After that, I'm generally out the door for a good walk either beachside or in a park.
How do you start your day?
Here's more effective ways to reduce and manage stress
Tai Chi
Writing in a journal
Drawing or painting
Playing with your pet
Smile wide and often and keep a sense of humour
Laugh out loud – research shows that laughter can help to reduce pain and boost your immune system
Dancing or singing – singing out loud can also stimulate the Vagus Nerve
Listen to soothing music
Have an Epsom salts or aromatherapy bath
Connect with friends and loved ones
Meditation and mindfulness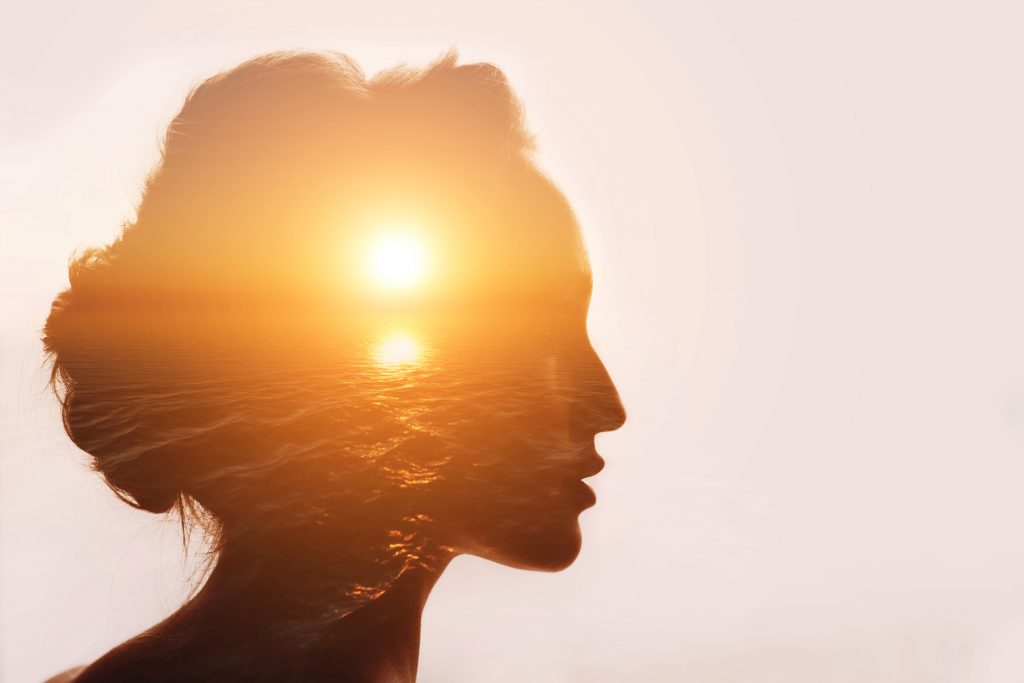 Contemplative practices such as meditation and mindfulness can help to calm and settle the mind. Learn how to meditate – a calm and stable mind is your best weapon against unresourceful thoughts and emotional states of being and the external forces that can contribute to a feeling of instability, depression or anxiety.
With some challenging months behind us and the unfortunate promise of potentially more challenging days ahead, the scientific-based evidence has shown us that meditation and mindfulness practices can significantly help to reduce stress, calm the mind, improve clarity and focus, enhance our immune system and general wellbeing. As a long-term practitioner and teacher of meditation from my direct and real-time experience, I would add that the inclusion of regular meditation practice in your everyday life can create a greater sense of stability, enhance a deeper sense of connection to your inner world and awaken you to an evolving sense of greater kindness and compassion towards yourself and others.
The Breath – The breath is a bridge to the nervous system.
Breath work including specific deep nasal breathing along with deep relaxation exercises can help to calm your mind and nervous system and enhance general wellbeing. You can learn more about and how to practice all of this in the "Mind on Meditation" course.
Nutrition, sleep and substances
Maintaining a nutrient-dense and well-balanced diet is a good start.
There is a mind-boggling amount of  "diets" in the marketplace all being touted as the cure-all to everything from insomnia to weight-loss. Based on age, gender, pre-existing conditions and other genetic factors, everybody and every body has its own unique requirements. Please ensure that you follow the dietary guidelines relevant to your individual specific needs.
As a general a common consensus, choose nutrient dense food and avoid foods with preservatives, additives and artificial colourings and flavourings. It's simple – junk food can evoke junk thoughts and feelings. If you must indulge keep it minimal and on rare occasions.
Drink good clean water and again, depending on age, gender and weight, individual requirements may differ, however, eight glasses per day is still a popular standard.
Sleep
Lack of sleep or poor-quality sleep can contribute to an increased chance of mood swings and depression.
Make sure you have a comfortable and supportive mattress and that you sleep in a dark room. Waking up to sunlight can help to support the production of important neuromodulators.
Substances
Keep alcohol and sugar consumption to a minimum and avoid mood altering drugs unless prescribed by your health care professional.  Contrary to a popular illusion, excessive consumption of alcohol, sugar and drugs only serve to trigger mood swings, depression and other mental health issues.
Medical and scientific evidence show us that the use of drugs and alcohol interfere with our brain's chemistry, the neurotransmitters which are naturally occurring brain chemicals carrying signals to other parts of your brain and body.  Drugs and alcohol can impair the neural networks involving these chemicals thus causing the function of nerve receptors and nerve systems to change which can lead to depression and other emotional disorders.
Exercise  – "EMOTION = ENERGY IN MOTION"
Exercise can help to decrease depression and anxiety and improve moods. This is of  particular importance at this time when so many people are feeling literally "stuck", anxious, worried, fearful or simply restless and bored.
Physical movement also helps to move and transform emotional and psychological states of being – changing your physiology and moving facilitates a change in your biochemistry- different endorphins are released – "runners high". Movement and exercise can help to build resilience and uplift your mind body and spirit.
Taking into consideration some restrictions around exercise, you can still make movement a regular part of your daily activities.
Get outside to exercise if possible – walk, run, cycle or swim. There's plenty to do at home – stretching, yoga, Pilates, Tai chi, Qigong, gardening or get creative and resourceful and implement household items for weights or dance around your home.
Ecotherapy – Also known as Green Exercise or Green Care
Although not a newly introduced modality or activity, ecotherapy is viewed to be one of 2020's biggest wellness trends albeit for some it has been more recently thwarted by lock-done restrictions.
The intention of ecotherapy is to connect with nature to enhance your wellbeing. Ecotherapy-based experiences have demonstrated a myriad of benefits including improved cognitive functioning and mental and physical health along with increased overall well-being.
In 2018 the Harvard Medical School published the article "Sour mood getting you down? Get back to nature" – Research suggests that mood disorders can be lifted by spending more time outdoors."
Whilst the definition of ecotherapy involves a therapist-led structured activity which occurs in a natural environment while encouraging social interaction, I consider that my adventures immersing myself in nature on a regular basis qualify as ecotherapy for me.
Check out my social media platforms; Instagram & Facebook in particular and you will see a plethora of images and posts from the great outdoors including walks and time by the seaside, in forests and parks and up in the mountains. As the message on one of the "Uplift Your Soul" inspirational cards says, "Immerse yourself in nature she is calling you".
Whether it's a weekend away or a mini escape from the office or routine of everyday life, immersing yourself in nature can help to calm and reset your mind. Take your time, smell the flowers, watch the birds, breathe in the fresh air and when possible get a good dose of Vitamin D and Sea.
"Create and nurture meaningful connections"
We know from a myriad of evidence that individuals with strong family or social connections are more likely to be healthier than those who lack a support network and have few social connections.
Include supportive family members and friends in your activities and look to engage in activities where you can meet new people, develop connections and build relationships. Enrol in courses where you can meet like-minded people, join a club, gym or a relevant support group or volunteer for a cause.
"Be KIND to yourself and others it's good for WELLBEING". Practice Gratitude and Cultivate Compassion
More than ever at this uncertain time humanity is crying out for more kindness compassion, wisdom , patience and love to help us navigate these unchartered waters and arrive safely on the other shore. When we become more mindful to express ourselves through these higher values, we can step outside ourselves and deepen our connection with each other and with our interconnection with all beings and our precious Mother Nature.
Practicing gratitude including keeping a gratitude journal and cultivating an attitude and expression of compassion towards yourself and others can also help to enhance your mental health can also enhance wellbeing.
Being kind to yourself by lightening your to-do load can help to reduce stress. remembering to "Keep it simple – You are first and foremost a "humanBEING" and not a "humanDOING".
Set realistic goals: Especially in current times, bring your dreams and goals a little closer by focussing on more shorter-term goals – let's face it the future is still a little unpredictable.
Keep the bigger picture and longer-term with those dreams and goals, however, take some more baby steps and enjoy rewarding yourself for keeping the momentum and being able to enjoy a sense of accomplishment as you progress your dreams through time.
Embrace the perfection of imperfection and say goodbye to perfection – Stop beating yourself up and others for any and every little thing that you deem to be short of perfect.
Engage in meaningful and joyful activities
Choose to spend your time with people and doing activities that can bring greater meaning and more joy in your life.
Volunteer your time and energy for a favorite cause or to help someone else.
Become a mentor
Donate to your favorite charity
Learn something new
Reach out to a stranger in a café
Help the elderly or those less abled in your community
Reach out and ask for help when you need it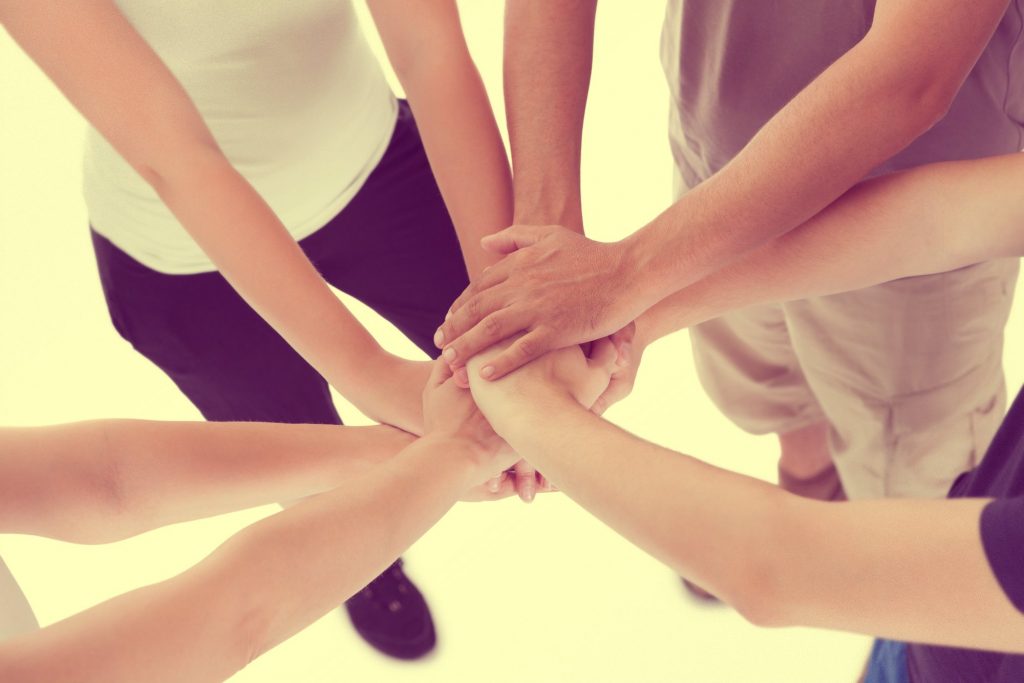 Seeking help not a sign of weakness – the professionals, media and other sufferers of mental health issues all encourage reaching out as being a sign of strength and the first step on the path to managing and alleviating the symptoms of depression and other mental health issues. Please raise your hand and have your voice heard – I'm listening.
Thanks for going the distance – that was a lot to digest and I would encourage you to revisit the information about the biochemistry so you can better familiarize yourself with one of your greatest resources – your brain.
As a final word…
Please seek professional help if you have any concerns about your mental health or physical wellbeing or the mental health and physical wellbeing of a loved one or close associate.
Please also refer to the Blissful Way Health Disclaimer
References:
https://brainmd.com/blog/7-ways-to-boost-dopamine-focus-and-energy/
https://www.health.harvard.edu/blog/dopamine-fasting-misunderstanding-science-spawns-a-maladaptive-fad-2020022618917
https://themedicalbiochemistrypage.org/biochemistry-of-nerve-transmission/
https://pubmed.ncbi.nlm.nih.gov/11958969/
https://www.healthline.com/health/depression/exercise#Exercise-and-brain-chemistry
https://www.sciencedaily.com/releases/2011/02/110222121913.htm
https://www.walshinstitute.org/
https://www.health.harvard.edu/mind-and-mood/sour-mood-getting-you-down-get-back-to-nature