How do you feel when someone tells you that you should or shouldn't do something? Perhaps that someone is you and your internal dialogue or as is often the case it will be somebody else giving you a serve of "shoulds".
I don't know about you however, I don't take too kindly to being should on – it's akin to having someone preach to me from their moral high ground.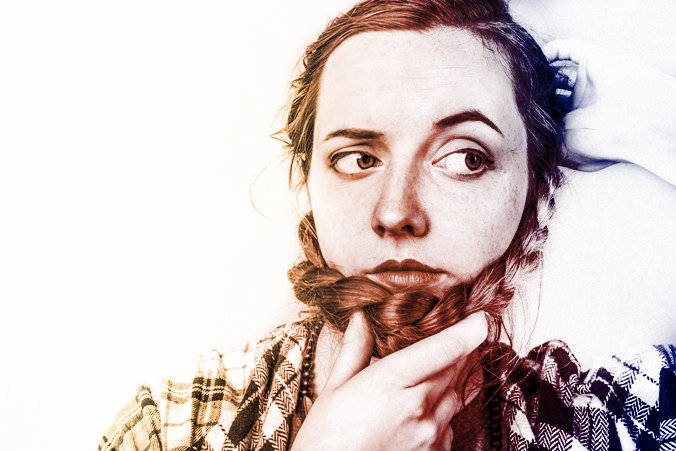 A couple of weeks ago I received a sales email from an internet marketing guy who had mailed out to their list with an invitation to join a training – well actually it was more a communication about what I "should" and "shouldn't" be doing with lines four, five and six of the email starting with the following…
You shouldn't …
You should…
And you should …
By now the hairs on the back of my neck were standing on end and with that after reading line six of the email I decided not to read on and subsequently unsubscribed from their mailing list.
As someone who has studied and trained in neuro-linguistics among other brain/mind communication modalities, I am well aware of the impact that words have on our neurology and subsequently our thinking, emotion, communication and behavior.
Language has a powerful and often not consciously recognized impact on our personal and professional lives including our holistic well-being and our ability to thrive, flourish and flow in all areas of life. It is important to be mindful of our language patterns.
As always, being a writer and doing my research,  I checked out "should" in The Chambers Dictionary 12th edition where I found a loop back to "Shall" where there is a reference back to should  and "shouldest or shouldst: orig expressing debt or moral obligation…"  Are you getting the drift?
"Should" is a highly conditional and moral word and often peppered with guilt. "Shoulds" more often than not come with an unspoken condition or moral implication i.e. "You should do Yoga…"
The unspoken condition in the speakers mind might be something like – "Let's face it those chakras of yours really need balancing" or it might be, "You might finally shift that fat" or "I think people will consider you to be cooler if you do…" These conditions are generally not communicated out loud.
Got one of those friends who frequently gives (unsolicited) advice on what you should and shouldn't do? Cringe, smoke coming out of your ears and nostrils….. Here's an appropriate response that will help them to be more mindful of their communication…
Friend:      "You should…"
Response: "What will happen if I don't?"
Friend:       "You shouldn't…."
Response:  "What will happen if I do?"
As for those pesky politicians who come out and make statements like "All Australians should….".  Then there was the blog post I read around New Year that read, "Everyone should make …….their new year resolution".  My response to myself was "Everyone"?  Who specifically?  What if everyone i.e. the billions of human beings that inhabit the earth find the resolution a mismatch to their values?  Wrong – enough of should  – it's time for you to should off.
To highlight the impact that language has on our lives below is an excerpt from a feature article I wrote for the then "She Australia" magazine in 2000 about life coaching including some info and insights about language.
Times may have changed yet language and its effects on our psyche and lives have not.
Excerpt from "She Australia' magazine 2000
Need a LIFE? GET A COACH? – By Louise Crosby
 MIND YOUR LANGUAGE
"Thou shalt not say should to thyself or others. How many times have you said," I should go to the gym", or "I should be a better listener"? Should is a conditional word and saturated with guilt, so it's time to exorcise should and other confidence killers like never and always (generalisations), but (the negator), just (the minimiser) and try (the defeatist) from your vocabulary. You can replace never and always with "rarely" and "often" and but with "and" or "however". When you mind your language you change your mind, behaviour and then your outcomes."
How could your model of the world and your life be different when you change your language patterns? Something to think about..
What do you think – Is it time for you to eliminate the words should and shouldn't from your vocab and stop "shoulding" on yourself and others?