The smell of the paper, the feel of the book in my hand, the colourful covers and love of a good bookshelf.  These are some of the many reasons why I'm still old fashioned when it comes to reading and find great enjoyment from reading a physical, paper book.  I'm a scribacious soul and find delight in writing with pen (often coloured) and paper and do hope that the publishing of books does not become a dying art.
Here I share some of my favourites from a range of categories with you.
Mind, Psychology and Lifestyle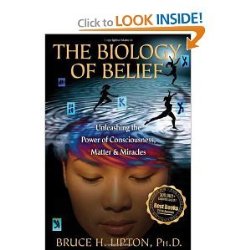 The Biology of Belief by Bruce H. Lipton, Ph.D.
In his ground-breaking studies with the new science of Epigenetics and subsequent tomes, Bruce Lipton offers us a deeper understanding of the mind over matter principle for enriched health and longevity.
Connecting science and spirit through presenting a new paradigm for how we view life and consciousness, Lipton will inspire you to challenge everything you've previously thought about the role of genetics in determining your fate.
The "Biology of Belief" deserves a place in the text books for every medical, psychology and psychiatry degree and for everyone of us who wants to learn how to connect and communicate with all of our cells, take responsibility for our well-being, determine our future and have a cracking good read along the journey.
This New York Times bestseller "Brain Rules," by John Medina is an informative and entertaining read to say the least.
A developmental molecular biologist and research consultant, Medina is also an affiliate professor of bioegineering at the University of Washington School of Medicine and the director of the Brain Center for Applied Learning Research at Seattle Pacific University.
Do you think you know how your brain works? Reckon you really can multi-task or praying for someone to give at least one good reason to ditch the power point presentations (page 239 thank you)?
I have an obvious fascination with the brain and mind, brain body relationship so I devoured this book in no time and I'm quite sure whether you are a leader, psychologist, health practitioner or one of the billions with a human brain, you will get immense benefit and a lot of laughs and aha's from this great read.
If you don't know how your brain functions you don't really know yourself, so get inside this book and your head while Medina's fascinating stories and sense of humour breathe life into brain science.
From the moment you start reading this groundbreaking book you will be fully engaged.
An excellent read with a scientifically based training program developed by these two bestselling authors. If you want to become more physically energized, emotionally connected, mentally focused and spiritually aligned this book is an absolute must for you!
It has so much to offer it would be at home in any category.
A fun and informative read for entrepreneurs, mumpreneurs, lovers of the peripatetic lifestyle and anyone wanting to escape the rat race, apparently "join the new rich" and have a change of life.
A little of it not relevant for my business and possibly not yours however it is still an inspiring and resourceful read.
See you on the Caribbean!
This book is another gem in a long line of best sellers from the author.
If you are searching for simple yet insightful lessons on how to enrich your life you are bound to find many pearls of wisdom written into this delightfully crafted parable.
A great bedtime story and one to pass on as a great gift.
This New York Times best seller is recommended for anyone and everyone who is interested to achieve optimum Holistic Wellness today and every day of their lives.
Positive thinking has long been considered by many as a preventative and cure for many psychological and physiological ailments and now as the New York Times communicates in its review of this remarkable book, "The power of positive thinking finally gains scientific credibility. Mind-bending, miracle-making, reality-busting stuff…with implications for all human beings, not to mention human culture, human learning and human history."
Dr. Norman Doidge introduces principles from the discovery of neuroplasticity that teaches us that our thoughts can change how our brains function and that we can overcome previously perceived brain limitations and change our lives for the better.
The Brain That Changes Itself is a fascinating, inspiring and life enriching work of art.
I first read this book in my teens and have since re-read it several times.
One of the greatest best sellers of all time, this timeless classic about "how to" enhance your personal and professional success and happiness has been read by more than 10,000,000 people.
A great golden oldie!
NLP The New Technology of Achievement  – The NLP Comprehensive Training team by Steve Andreas and Charles Faulkner
This book provides a guided step- by- step approach to human communication and development through the application of NLP – Neuro Linguistic Programming principles and techniques.
Please note, Page 10, the last sentence of the paragraph, "We recognize the incredible power of the information presented in this book and recommend you exercise caution as you learn and apply these techniques.
I recommend that you see a professional and Certified Practitioner of NLP to fully understand the patterns and make changes in your life.  Mmm not mentioning anyone in particular of course.
Whether we like it or not, conflict is sometimes a part of everyday life, let alone the world at large. I trained with these impressive and insightful people and this was the go to book for the course.
The wisdom and practices shared in this book apply to all relationships; business, personal or otherwise so a great resource for all of us.
Everyone Can Win provides common sense concepts and communication tools that everyday people can apply as they learn to understand the dynamics in any relationship and enhance communication skills to be able to avoid or resolve conflict behaviour patterns.
 Spirit and Creativity
Now having sold millions of copies in many different languages, this spiritual classic from one of the foremost interpreters of Tibetan Buddhism to the west provides extraordinary insights and wisdom for everyday  life experiences.
For those seeking answers about life, death and karma, Sogyal Rinpoche has an innate ability to simplify and de-mistify age old questions without devaluing their significance. With centuries of ancient and skilful teachings this gem provides a compassionate and stable approach to contemporary life in a not so stable world.
What a brilliant stroke of creative genius this book is!
Julia Cameron has provided a practical and powerful step-by-step approach for getting in touch with creativity, making it a part of every day life and uncovering hidden talents.
If you are committed to participating in the program designed in her book you will enjoy the life enriching benefits as I did many moons ago when I first read it and did the program.
Body and Nutrition
Please refer to our Health Disclaimer in regard to all the books in this category and my bookshelf in general.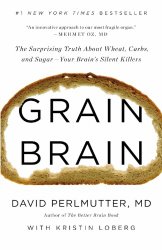 Grain Brain by Dr David Perlmutter
New York Times NO. 1 Bestseller serves up "The Surprising Truth about Wheat, Carbs, and Sugar – Your Brain's Silent Killers."
This book is a "No Grainer" for me and a must read for anyone interested in preserving the health of our vital organ; the brain. I was already gluten free due to a clinically diagnosed condition however  Dr Perlmutter takes your physiological and psychological health to a whole other level.
Having read it twice an implemented the advice from Dr Perlmutter, renowned Neurologist and worldwide leader in the field of brain science, I highly recommend you not only read the book however also implement the approach. Your body, brain and mind will thank and love you for it.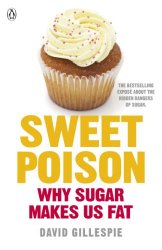 Sweet Poison by David Gillespie
David Gillespie may not be a nutritionist however as a highly accomplished lawyer he sure knows a thing or two about research and detective work. In his super sleuth way he has uncovered and put the spotlight on the weighty issue of how sugar makes you fat rather than the over emphasis on fats.
Fructose is the criminal here and I can vouch for that having clinically diagnosed and severe Fructose Malabsorption; a common yet not commonly diagnosed condition that can lead to all manner of health woes including diabetes if undiagnosed.
Gillespie's book offers more than an expose on the evils of sugar and in particular fructose, he also delivers a resource rich information guide on how to avoid fructose and enhance your health.
I devoured this book in true cave woman style and whilst I am not totally Paleo I found the information in Nora's book made a lot of sense to me and I implemented some dietary changes that gave me measurable positive benefits.
The content is well written easy to follow with reader friendly speak and I would say that having a keen interest in anatomy and physiology it's an enlightening read.
Paleo is not for everyone however it may well be for a good choice everybody. 
If you are health conscious and are interested in optimal health and well-being and you would like a simple guide with practical information on nutrition and treatments this is a particularly well-designed book.
I am onto my second copy of it and it is a good base from which to do further personal research into health and nutrition.
You will find useful and well researched information about everything from apples to acupuncture.
In her book, The Green Smoothie Bible, Australian health professional and writer, Kristine Miles provides answers about how to get more nutrient dense greens in your diet, drop those extra kilos, increase your energy and improve your immune system. It's informative with clear instructions on how to combine a variety of ingredients to create more than 300 Green Smoothie recipes.
I have a caveat on my review and that is, I don't agree with her idea of "Fructose-friendly smoothies." I have clinically diagnosed fructose malabsorption and her fructose friendly smoothies are way too high in fructose for me. You can modify ingredients to suit your health and dietary needs.
Please remember that if you have symptoms or a health issue always consult with your own medical professional or health practitioner, complimentary or otherwise.
Please refer to our Health Disclaimer in regard to all the books in this category and my bookshelf in general.
 Fun, facts and fiction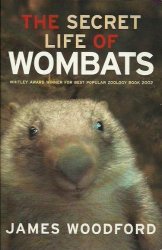 The Secret Life of Wombats by James Woodford
Who would have thought that a fifteen-year-old schoolboys secret night-time adventures would later captivate and inspire a generation of scientists and readers? In 1960 at only fifteen years old Peter Nicholson began his journey into the secret life of a fascinating marsupial; the Australian Wombat.
Escaping from his boarding school dormitory into the dark of night and unknowingly risking his life, Peter made his way through the burrows of the intriguing wombat also home to poisonous creatures and wild dogs, to study their lifestyle and forge an unlikely and enduring friendship.
James Woodford has written an award winning book combining the subjects of paleontology, ecology, history and conservation that gives justice to the intellect, adventurous spirit and worthy contribution by Peter Nicholson to the fields of Zoology and conservation. The Secret Life of Wombats caught me by surprise and engaged me from word go.
If the house was burning down I'd grab this treasure.
When I was quite young I loved the dictionary. I would read it at night, close my eyes open a random page and with my eyes closed place my finger on the page and read the word and its definition that I had landed on. Not much has changed other than I tend to read it eyes open these days.
This one's an extension of my arm.
What more can I say, words fail me.
Scribacious ones like me, if you are frustrated with your online Thesaurus this is my go to.
I can wander off for hours competing with myself for the most impressive substitute (gosh had to look up the spelling for that in my dictionary) words for simple nouns and verbs. Not sure if it's necessary however it satisfies my love affair with words.
My Dictionary and Thesaurus are like two best friends.
Wonderful for budding wordsmiths, authors and journalists alike.
Entertaining, inspiring and often humorous, the story of Sergey Brin and Larry Page's rise to fame and fortune as the founders of Goggle is a brilliant testimony to these two geniuses. Yes, these men may have far more neurons firing than many of the average population, however they not only applied their IQ they also created an extraordinary model and environment for outstanding human resource management practices.
Take a leaf out of this book and apply a Goggle style Human Resource Management model to your business and you may well find yourself a place in history too.
Travel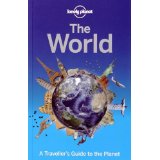 The Lonely Planet Travel Guide Books
by a myriad of different writers
OK, I know about Trip Advisor and all those online travel sites however I still pack a Lonely Planet in my bag when I set off on an adventure. This is the traveller's bible! When you are planning a trip to pretty much anywhere on the planet, please do not leave home; in fact do not plan your itinerary without a Lonely Planet Guide book. Occasionally the information is out of date, however we live in a very rapidly changing world, which is why I stopped updating the atlas years ago!
Books available in association with Amazon.com
Please be aware that I receive a very small amount of commission from Amazon when you purchase books via this Site. Importantly, I only recommend books that I have found resourceful; offering value and benefit and/or are a cracking good read.