There is nothing permanent except change. – Heraclitus 
Some of us love, look for, invite and embrace it – change. For others, change can be a source of trepidation, resentment, overwhelm or denial bringing with it a barrage of uncomfortable emotions.We must learn to accept and embrace that change is natural and an inevitable constant in our lives and the universe – in doing so we can participate more fully in life's ebb and flow.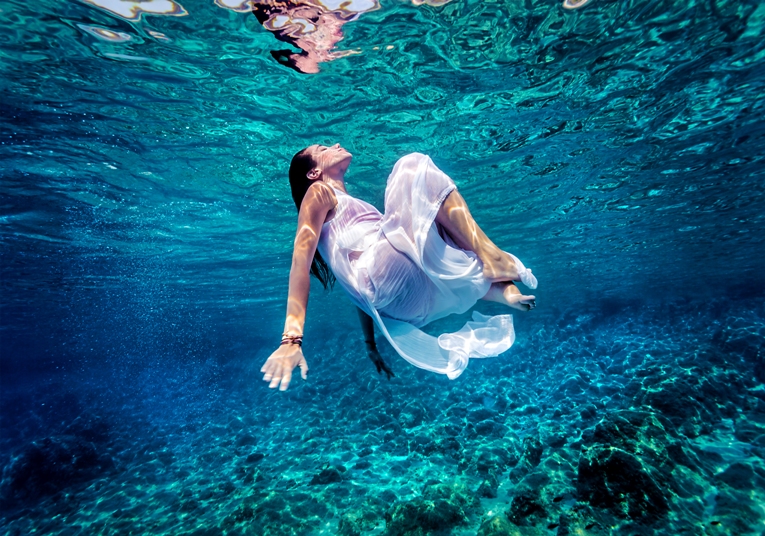 Change can be perceived as an unwelcome visitor or as a great teacher and exciting opportunity.  Your response to change will be influenced by your perception. How you respond to change is a choice.
Have you ever clung to a relationship, job, career, home or even geography because the pain of separation, the pain of change was too much to bear only to look back years later and wonder how you let yourself hang onto something that diminished your joy and zest for life?
Facing change with burying your head in the sand in a state of denial will not make it go away. Staying in your comfort zone when the signs are telling you to take action could bring about unnecessary and prolonged suffering.
7 signs that change could be knocking on your door
Dissatisfaction with an aspect of your life or life itself
Clinging to goals that are not coming to fruition
Things are falling apart
Complaining about the same thing over and over again
Ongoing niggling health issues (please also get a health check)
Spending more time thinking about the good old days rather than being in the present
Regular daydreaming about a different and better life
Take notice- if any or all of the above resonate with you, it could be a strong indication that you need to address something specific or the bigger picture of your life and take the necessary action towards transformation.
Change does not always mean a radical overhaul of life – too much too soon could bring detrimental effects.  Sometimes all we need to do is to pivot a little to facilitate positive transformation.
True life is lived when tiny changes occur.  – Leo Tolstoy
Accepting and welcoming the inevitable and learning how to equip ourselves with resourcefulness will enhance our ability to face the winds of change and venture forward with smooth sailing.
Here's 9 ways to help you navigate and embrace change
Have faith in your own intelligence and in your intuition to guide you
Seek out people who can provide support- connect with family and friends, a mentor or someone who has been through a similar experience
Cultivate a healthy dose of optimism
Change your environment– give the walls a fresh coat of paint, move furniture around, toss out stuff or change your environment altogether
Embrace and implement rituals that nourish and uplift your day and life
Practice meditation, mindfulness, yoga, Feldenkrais, Tai Chi or Qigong to encourage flexibility, letting go and flow
Look for the gift in every challenge
Fuel your body, mind and soul with nourishing food, thoughts and actions
Celebrate the different phases and stages of life
Intelligence is the ability to adapt to change – Stephen Hawking
The essence of a rich and full life is steeped in a diversity of experiences, of growth and transformation through the natural stages from birth to death. All beings change and evolve – if you are not evolving you have most likely stopped breathing…
Then of course there is change on a far greater scale – global change, planetary change which many of us are seeking to influence by making a positive difference in whatever way we can – and that is a whole other story…
Never doubt that a small group of thoughtful committed citizens can change the world; indeed it is the only thing that ever has. – Margaret Mead