When will you begin that long journey into yourself – Rumi
I've been joyfully peripatetic for the past six months travelling and working in different locales around the world from Bondi Beach to Byron Bay, Singapore to solar and sustainability in the desert, Himalayan Mountains to Hawaii, tigers in the wild to tribal villages, road tripping to Rishikesh, monasteries and meditation, a travel memoir writing course, wanderings in the wilderness and whole lot more – it's been a wild ride and it has been meaningful and life enriching.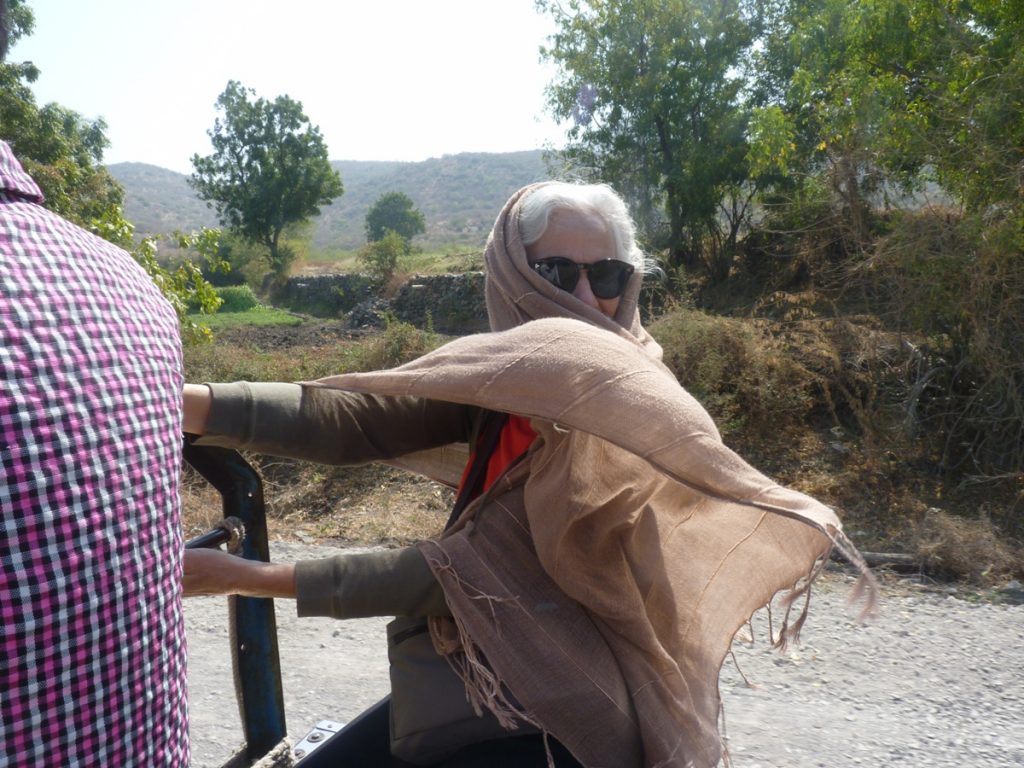 Journeys take on a myriad of forms. The inner journey of meditation can take you to a place that does not exist on any external map, the somewhat secret journeys that we take during sleep and at our time of death, the much needed holiday to a lush tropical island, snow-capped mountains or an old city with its heritage buildings and alluring galleries. Wherever you go, the more present you can be in the moment, the more enhanced your experience. The more mindful you become the more you can notice something previously unnoticed, something new or a new way of experiencing the old or familiar. It's the same for our everyday life isn't it?
Other than the experience of birth and death itself, a profound and significant journey is the journey inward. Guided by the practice of meditation, the journey within is a soothing salve in today's world; a place of refuge that holds us gently and allows us to let go and simply be whilst at the same time carrying us into deeper and more meaningful realms of consciousness offering us the potential of discovering previously unknown aspects of ourselves, knowledge and insights. It is a liberating experience and one that can awaken a greater sense of compassion and kindness, enhance peace, wellbeing, intuition, the power of manifestation, self-realization and ultimately for those committed to a spiritual path, lead towards enlightenment. Meditation is a gift and one that I am humbly grateful for and privileged to teach and share with others.

Writing is also a meditation for me that allows my creative soul to rise and express herself in her own inimitable way. It is a joy to allow my rich experiences, new ideas, heartfelt memories and hopefully wisdom to come out to play on the page and find their home in the minds and hearts of those who connect with what abounds beyond simply words.
Now as I write, I relish in this moment of joy and gratitude that I have had the good fortune to travel and discover so much more of the magnificence of our incredible home; planet earth, to connect with those who were once strangers and cultivate meaningful relationships, to listen and learn, contribute to the preservation of our precious wildlife and savour every moment of fun and joy.
From the information and knowledge shared, the spirited and often hilarious conversations over long lunches in cafes perched up in the majestic Himalayan mountains, I have been uplifted and inspired by the eloquence and insights communicated by all of those individuals from many different nations in our wonderful global community and I have been reminded over and over again of the same lesson – "Humanity is our shared tribe and the majority of us all want the same thing and that is Peace on Earth".
Where will your next journey of inner our outer discovery take you?
Over to you to share in the comments below…