Ubuntu – "A quality of humanity and compassion" "The belief that we are defined by our compassion and kindness towards others"
One thing that is crucial for the preservation of humanity, all other species and the planet at large is compassion. Gaia and all her inhabitants would benefit from more compassion.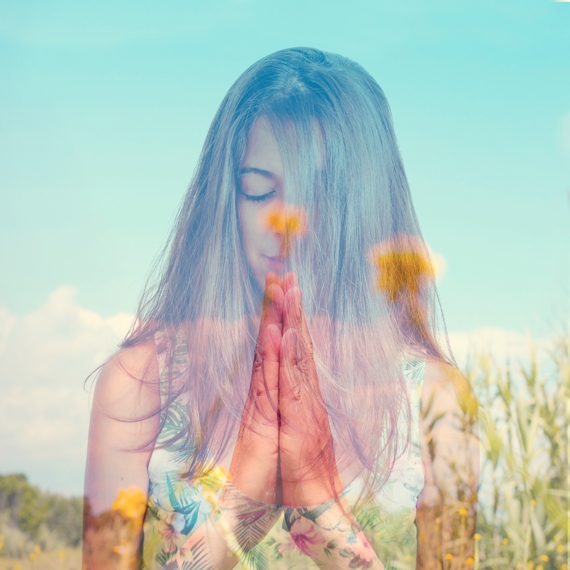 Compassion is a desire to alleviate suffering, that of self or others. Compassion expresses a tender-heartedness and a fellow-feeling for all beings. When we show compassion towards others we can make a positive difference in the world. To live a more compassionate life will be of immeasurable benefit for yourself and your fellow human beings, the other wonderful beings that we share our planet with and for the environment that sustains all life.
"Our task must be to free ourselves by widening our circle of compassion to embrace all living creatures." – Albert Einstein
The ability to cultivate and practice compassion towards others stems from one's own ability to practice self-compassion.What is self-compassion? Contrary to what some people may have you think, self-compassion is not the same thing as self-pity, nor is it having a monthly facial, massage or buying yourself that expensive bottle of wine.
Self-compassion is challenging. As renowned Buddhist nun, Pema Chodron says, "It definitely requires the training of the warrior." It takes courage to be open to and acknowledge your own suffering and face up to your feelings – the good, the bad and the ugly. Self-compassion comes from a desire to alleviate one's own suffering.
Self-compassion is a non-judgemental understanding and acceptance of one's own pain, perceived short-comings or failures rather than responding with self-criticism or beating yourself up in other ways. It asks you to respond by being kind, gentle and accepting with yourself and to recognize that these experiences and feelings are part of human existence.
Self-compassion can enhance your resilience and enable you to better deal with and bounce back from setbacks. The practice of self-compassion will bring about more clarity and equanimity and enhance a sense of joy, peace and well-being.
In my experience many of us find self-compassion more challenging than directing compassion towards others hence the emphasis is on self-compassion in this post with help to enhance your self-compassion below.
7 Insights and ways to cultivate and practice self-compassion

Mindfulness
The first step on the path of self-compassion is self-awareness. This allows you to become conscious of your thoughts and whether they are positive, unresourceful, uplifting or negative. Once you become more aware of your thoughts and feelings you can acknowledge them and begin to work with them in a compassionate way.
Slow down – one breath at a time, one step at a time
Become aware and pay attention to what is happening and what you are focussing on in a given moment
Stay true to being yourself with awareness and acceptance
Create a trigger or anchor for self-compassion – Place a Post-it-note in clear sight with "Remember Self-Compassion" written on it
Meditation
Meditation is a practice that works directly with the mind and allows us to see more of the naked and natural state of mind.
Include meditation practice in your daily rituals
Sit in quiet and stillness and allow your awareness to be on the breath
Meditate on self-compassion and visualize yourself enveloped in light and love
Face up to it
Burying your head in the sand won't make pain or suffering go away. By acknowledging your feelings and what you are experiencing you empower yourself to take action and move forward towards gentle transformation
Acknowledge all of your feelings, the troubles or discomfort you experience and recognize that they are part of the larger human existence
Seek out resources to help you to transform any thoughts, feelings, emotions or behaviours that hold you back from a greater sense of well-being
Be kind and comfort yourself
For the best part many of us find it easier to be kind to others, to lend comfort with a shoulder to cry on, a warm hug for a friend in need or to give to someone less fortunate than ourselves.  What about when you need that warm hug and you are all alone or feeling a sense of sadness or loss? It's time to embrace you.
Engage your senses to comfort yourself. Acknowledge your present time experience and speak kindly to yourself or wrap your arms around yourself and give yourself a big warm hug
See yourself as you truly are – a divine expression and imperfectly perfect
Follow your heart and listen to your inner voice
 Let go of perfectionism
We are not designed for perfection – we can't be perfect as everything is in a constant state of change. Life is a work in progress and we continue to learn and change until we take our last breath.
Accept any imperfections, the broken or wobbly bits as being a part of what makes you human
Live by the adage,

"Progress before perfection"

See a slip up as an opportunity for learning
No comparison – nothing compares to you
So your best friend is fitter and richer than you. Stop! When you compare yourself to others it can lead to feelings of sadness, frustration or anger.
Remember that you are not solely a physical being and to pin your happiness on external things or the opinion of others is to limit your true nature
Focus on your strengths. Maybe you have great eyes and you are a good listener
Acknowledge and celebrate your achievements and wins
Focus on what makes YOUR heart sing
Appreciation and Acceptance
An appreciation and acceptance for yourself and your life in the present moment is a good start to enhance self-compassion.
Express appreciation for your life and how far you have come
Appreciate that you bring your unique expression to the world
Accept that whilst there may always be room for improvement, you are in the present moment a wonderful and lovable being
When our minds are full of compassion, we are never alone; an infinite retinue of celestial beings accompanies us on our journey.  – Romeo Shrestha from the book Celestial Gallery

Now that you have ways to cultivate and practice self-compassion let's go with generating compassion with others.
7 easy ways that you can show compassion towards others
Make Kindness a daily practice
Practice "frequent acts of kindness"
Help an elderly person, a neighbour or injured animal
Donate resources to a charity
Meditate on compassion
Sit in quiet and stillness and focus your awareness on the breath and then imagine another person or people in front of you and imagine directing light and love from your heart to theirs
Practice empathy         
Empathy is the ability to be able to trade places with another and to feel with them.
(Metaphorically) Step into the shoes of another, see the world through their eyes and listen to the world through their ears. Embrace a difference as a learning opportunity
Be in the world with an open mind and a kind heart
Actively Listen
Take your hands and eyes off technology and give your undivided attention to the person communicating
Give active feedback with verbal and non-verbal communication
Viva la difference!
When someone has a different opinion or world view than yours recognize that the operative is different and not necessarily wrong
Diversity and the differing beliefs of individuals make the world an interesting place – see a difference of opinion as an opportunity for learning
Be thankful and express gratitude
Take the time to send a thank you note or letter when someone makes a positive difference in your life. Let them know how much you appreciate their actions
When you are the recipient of kindness and compassion, pay it forward and show kindness and compassion to others
Be a role model
Make it a goal to practice "frequent acts of compassion" in your daily life
Use your body, speech, mind and actions to express and practice compassion
For many a spiritual practitioner compassionate action is second nature however you do not have to be on a spiritual path or belong to any faith or religion to practice compassion.
In this critical time in our evolution and the future of the planet, if we are to survive, thrive and flourish we must hold compassion as one of our highest values and make compassion a daily call to action for each and every one of us.
"Love and compassion are necessities, not luxuries. Without them, humanity cannot survive."  – Dalai Lama