"Who or what has made the most Significant Positive Differences in Your Life?
I was contemplating this before a coaching session on Monday and for no specific reason, I honed in on the six most significant influences that have positively impacted upon me and my life. As I was thinking about the people, places, events, experiences and learnings that have played a significant role in shaping and influencing my life, the answers to this simple yet powerful question appeared as luminescence in my consciousness.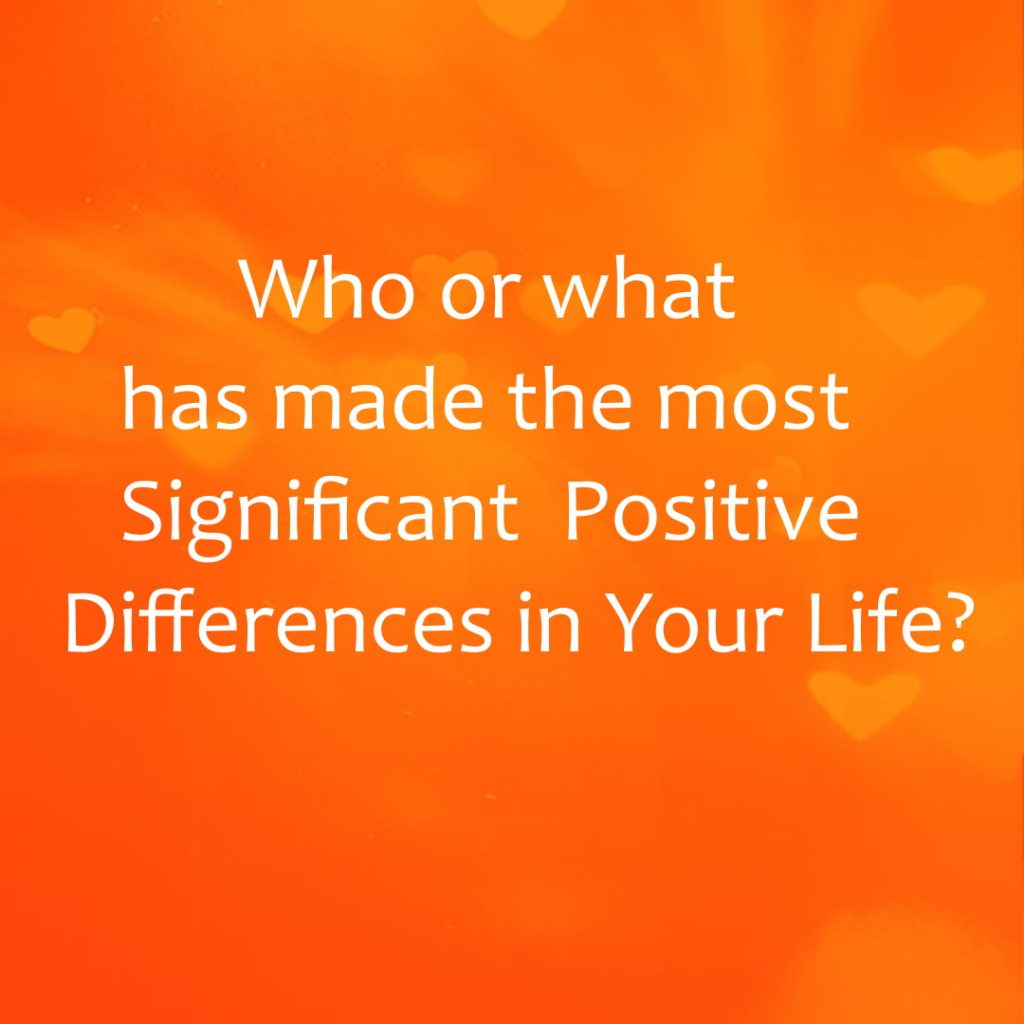 I then experienced an overwhelming sense of gratitude – my heart was full and warm, I could feel my face light up and I became aware of a surge and shift in my energy.
It was quite a profound experience at the time as I was reminded how this simple, yet powerful question or practice if you like, cultivates and supercharges Resourcefulness –  Shifts your focus, uplifts your mindset, elevates your mood, enhances a resourceful state of being and inspires positive action and gratitude.
I brought the idea and my insights to the coaching session and discovered that there was one thing that each of us shared in common – Travel! I've only been to 44 countries which is nothing compared to the man that we met in India last year who had travelled to and in around 180 countries.
I've lived in the Middle East and the USA and of course here in Australia which is my country of birth and whilst there are countless other significant and positive influences in my life, I have found travel to be one of the greatest teachers and levellers. You can discover so much about our world and if open, aware and mindful, you can discover so much more about yourself.
In no order of priority – Here's another three of the six "Most Significant and Positive influences in my life" – Supercharged Gratitude…
Long-time student and practitioner of Tibetan Buddhism
Meditation – practising and teaching long-term
My partner of nearly 20 years – it's been a wonderful adventure
Give it a go – Try it on and see how the question, the practice feels for you. Dedicate some time and space to contemplate this question and especially during those moments when you are feeling a bit flat, uninspired or unmotivated – see who or what shows up for you.
Something to think about, something to act upon…
Do share your significant positive influences in your life with us in the comments below…